Perfect Boots O' Mine
15.1.13
Hello! I'm sorry,it's been quite long since my last post. I'm not really into making a post lately because I was in a rush to finish my thesis. And finally it's done! Wohoo!! But no... I still haven't got my title yet. A thesis defense is still waiting for me. Oh,I'm so excited yet scared too ><
Many of you thought that I wore a dress on my last post. No,guys... what I wore is a mix of peplum top + skirt. Gotcha!! At first I was pretty confused about how to wear that top. I thought it was a dress but when I re-inspect it turns out that it is a top. A peplum top! So yeah,that's another treasure I found at thrift store which made me feel as a luckiest girl,haha.
And as for this outfit,well... I was feeling like a 70s girl or something in it. A mid-length skirt with blazer and vintage boots... BOOTS!!
I know I know. I've been wearing them way too much but I just can't resist it!
Plus I glued them too often so that I could wear them only for personal-style-sakes. Haha. Perfect boots o' mine. Tough ones :)
Well,I hope everybody is having an incredible week. See you again on my next post!!
You can follow me on Instgram here @steffisanta if you want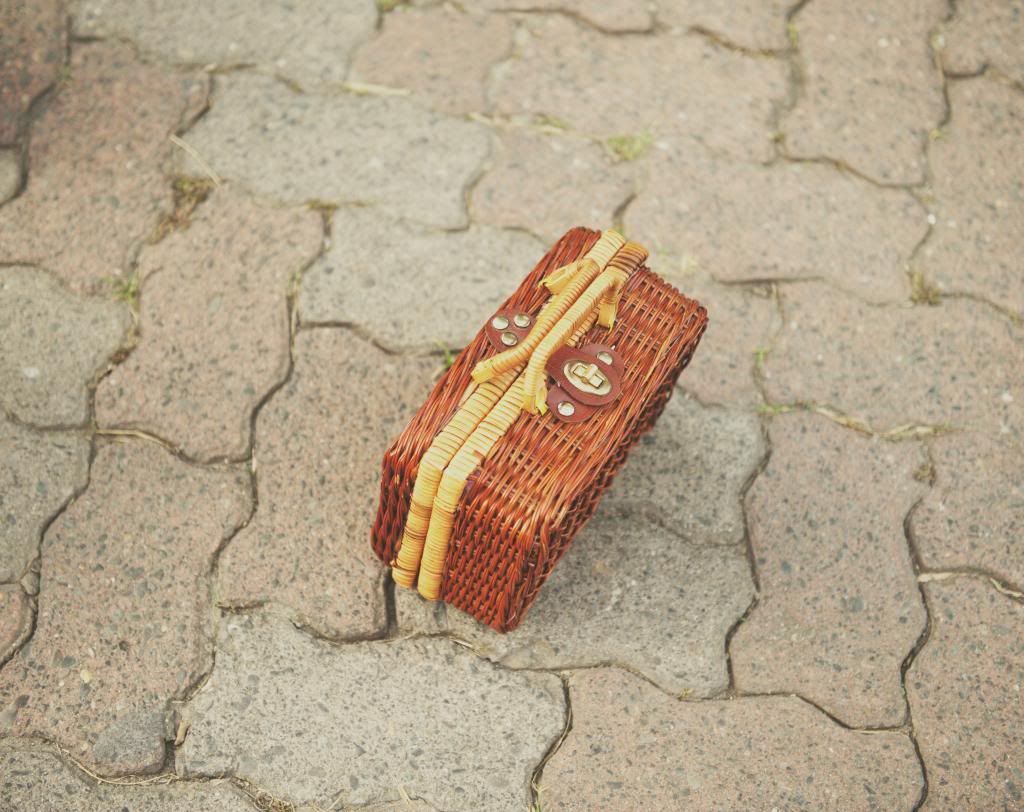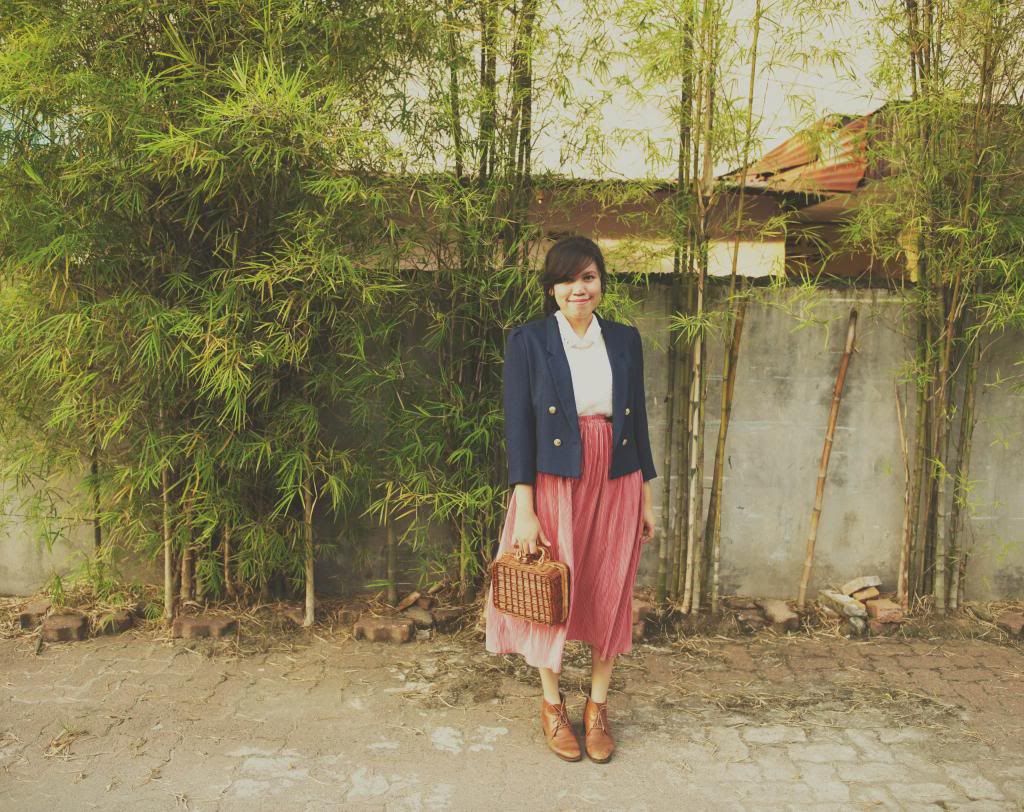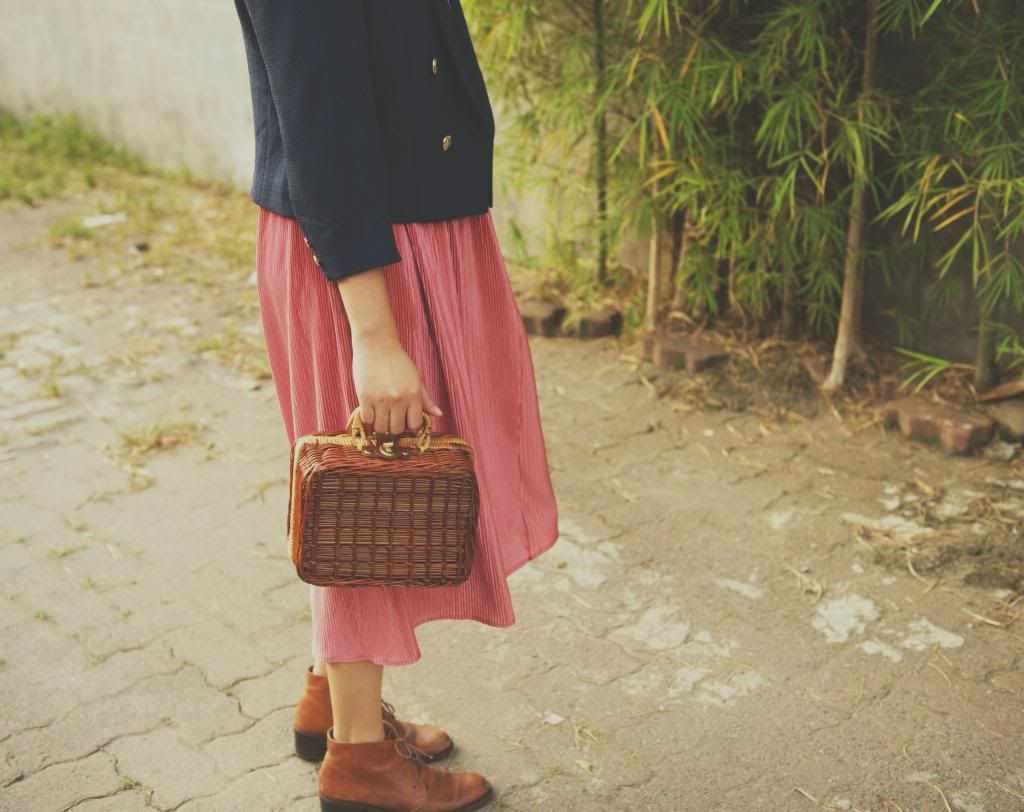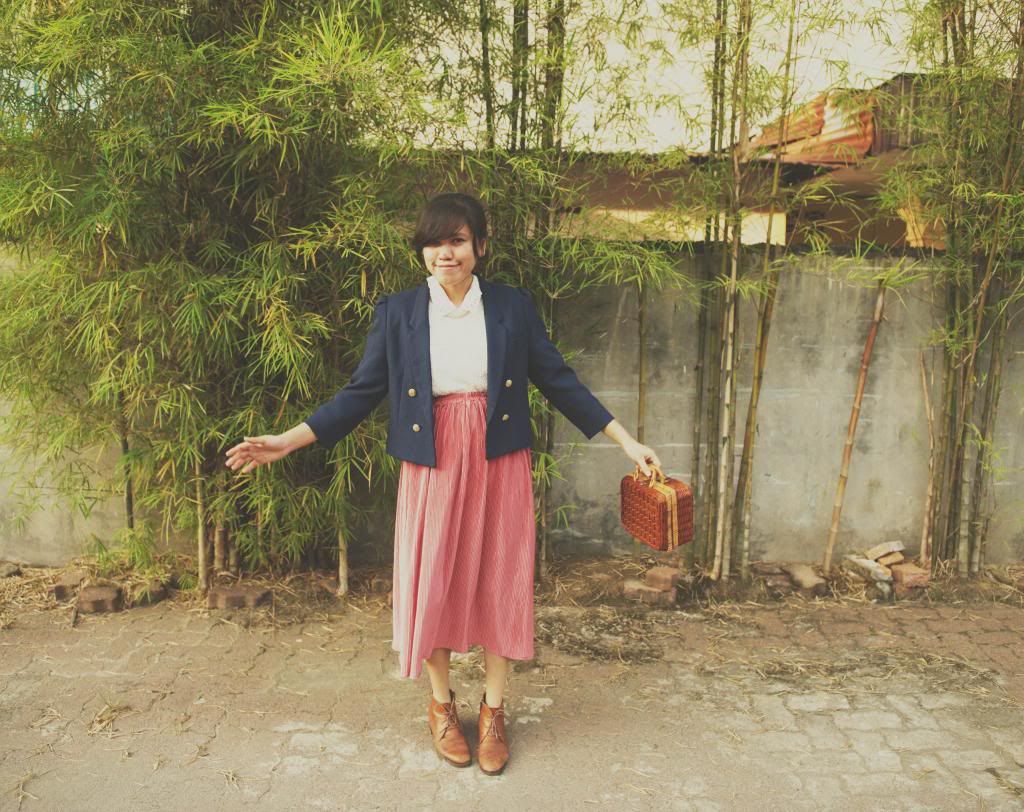 (stupid girl trying to pose like a Korean :p)
embroidered collar top,lace top,blazer,skirt and vintage boots - thrift store | bag -

Chicwish

(stolen from my sister) | necklace - Forever 21