Let's talk about song today! What's your current playlist? Mine is the songs from
Lorde's Pure Heroin album and Pharrell's It Girl. FYI,
I'm usually that kind of person who stick to one album for months when I love a song/artist. But lately I just got so many great songs waiting to be heard of. And just before I finished my obsession for both, Tulus' Gajah album yelled at me begging to be heard too. Man, I just can't help myself! Not to mention Ariana's new album will be up soon too. I don't think my ears will be resting for the next few months, haha.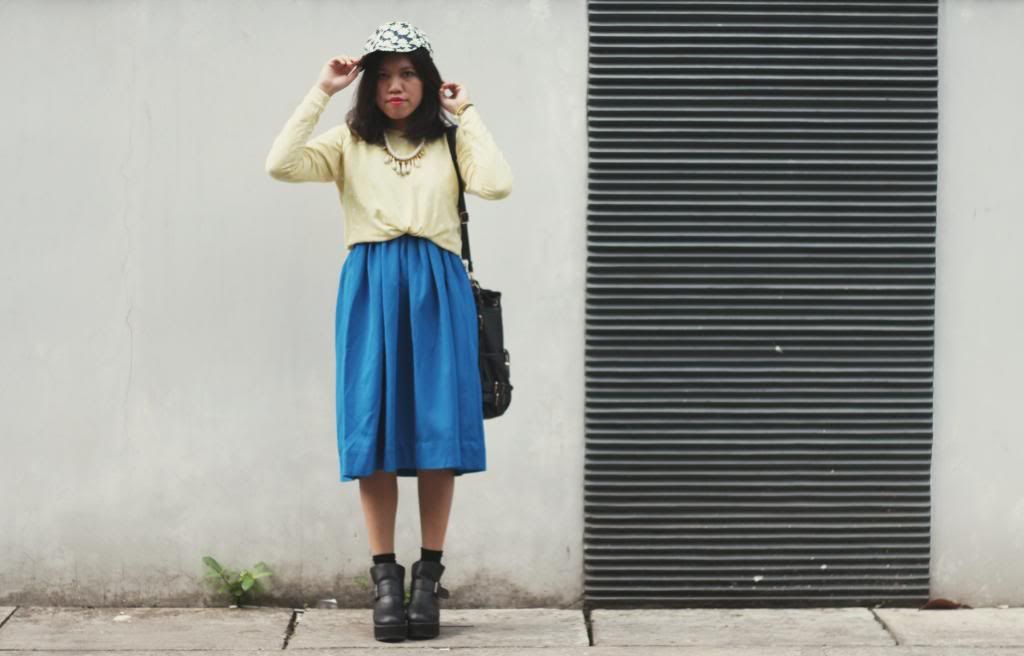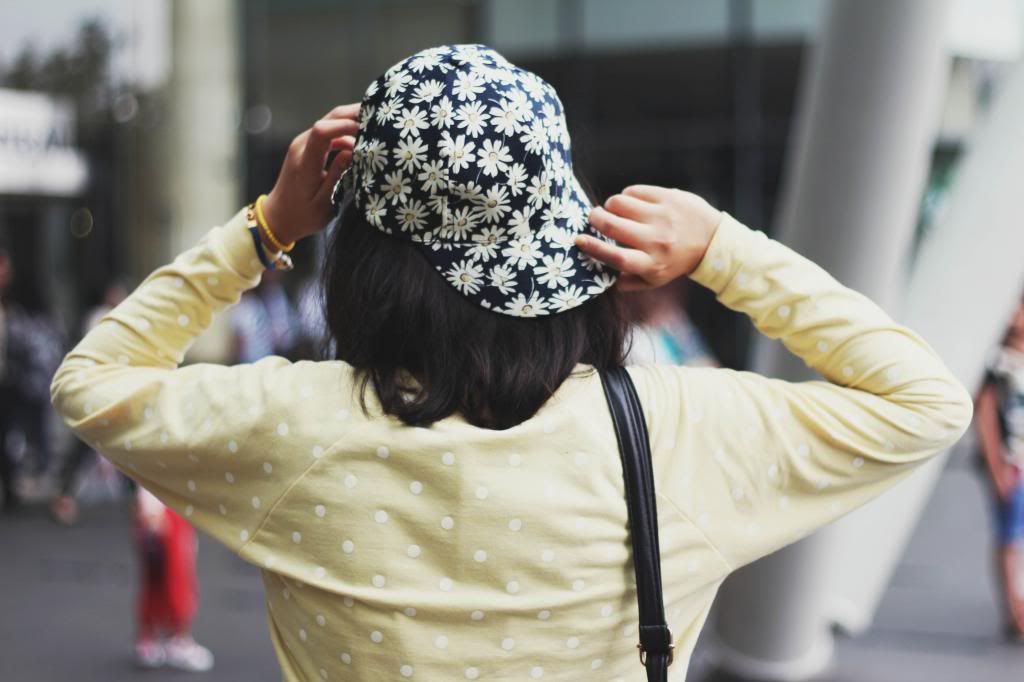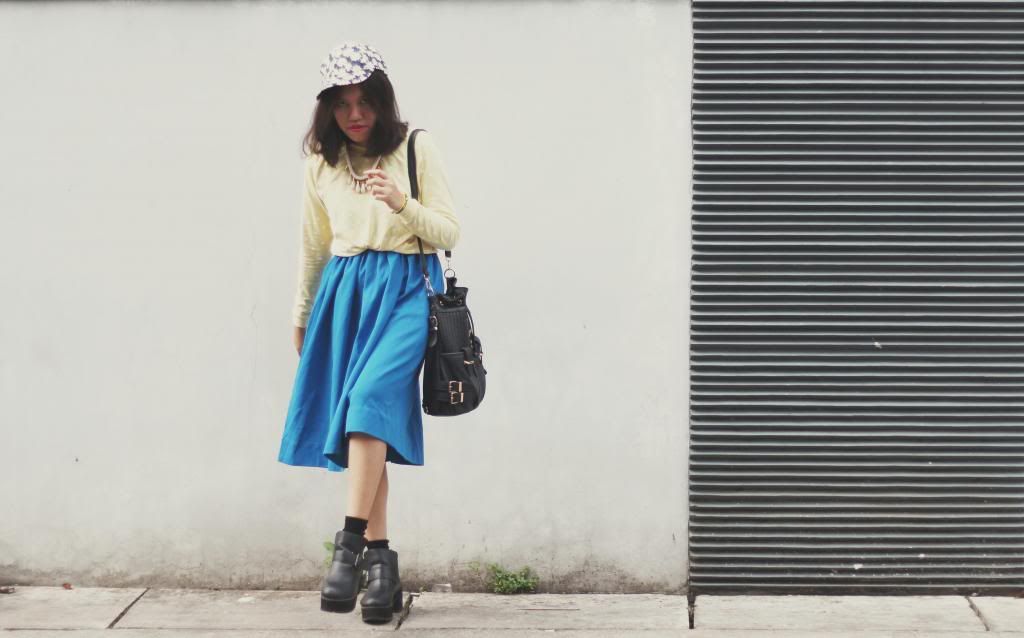 daisy cap - Forever 21 | sweatshirt - (forgot, sorry hehe) | midi dress (worn as skirt) - thrift store | necklace | bag - New Look | boots - Dino Direct