NOT A GROUPIE - #ootd
28.1.17
I'm terribly sorry for leaving quite long. Well you know... this and that. I don't wanna promise anything like I'll be consistent in making posts again because I know I'm not capable enough... for now hehe.
So let's get back to the story of this post!
I've always been curious to go to Little Tokyo, an area around Blok M, Jakarta, where we can find sooo many Japanese cuisines there. It feels like the real Tokyo! Or maybe Osaka. Nah, I don't really know, I've never been there but, oh well... You know what I mean. We stopped by this small restaurant (I guess...?) with the red wall and me and my sister was immediately attracted to it! We spent like an hour to take pictures. The sun flare was really beautiful, it would be such a waste to not getting an advantage of it. I believe you guys who love taking #ootd shots will totally agree with me :D
Oh, do you see my Iron Maiden tee? My friends sneered me because I'm actually not a fan of Iron Maiden. I've tried to listen to them songs but I just couldn't get it, sorry :( At least I've tried tho, haha. The reason I like this tee is because it gives a 90s vibe to my look. And there's nothing wrong with liking something by its coolness, right? Of course, the fact that band tee is on trend now is kinda part of my reason too, but it's just like 30% of it. Really!
Edited by : Me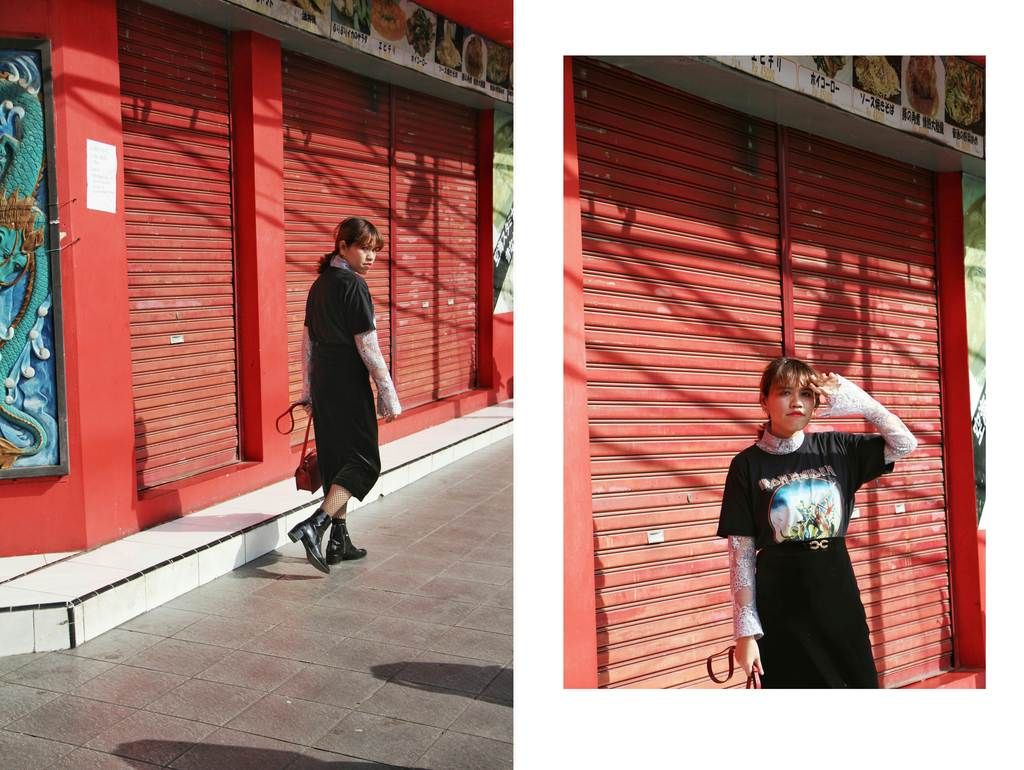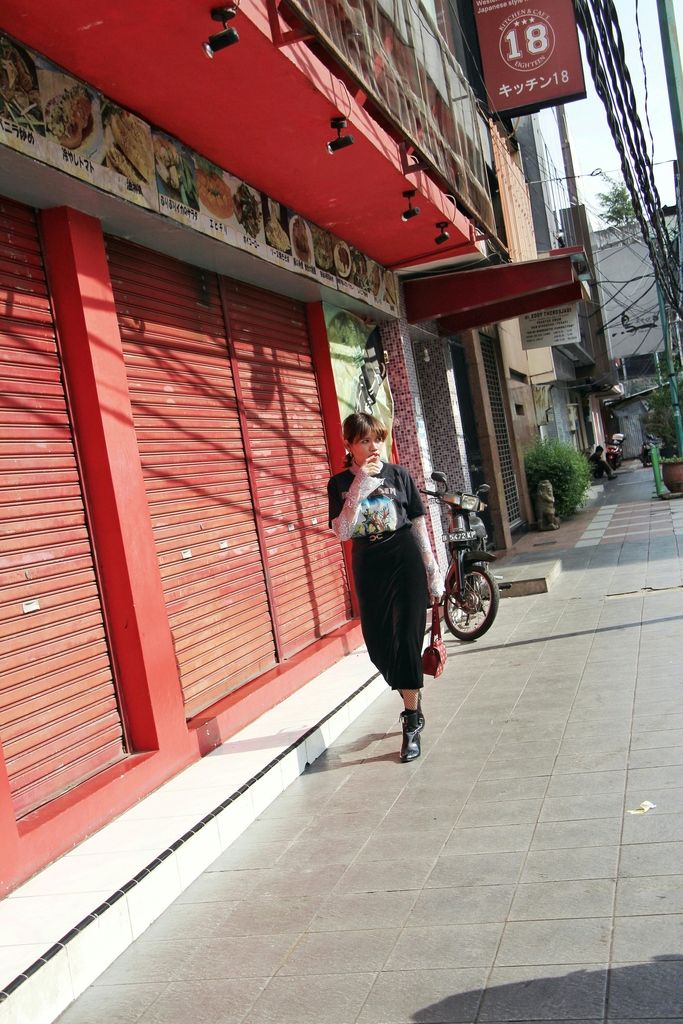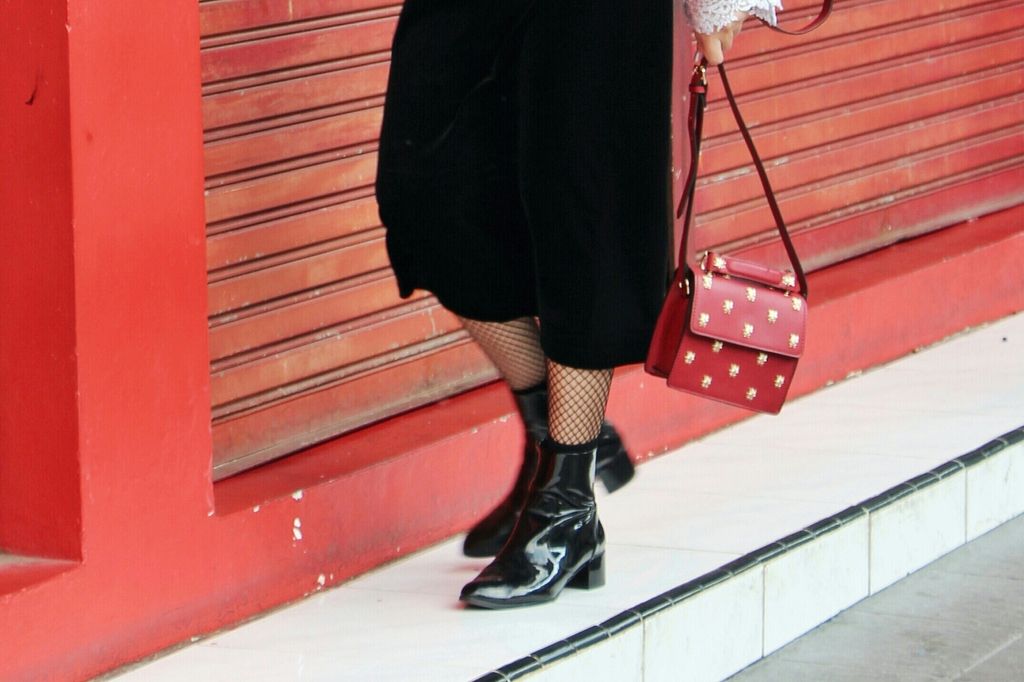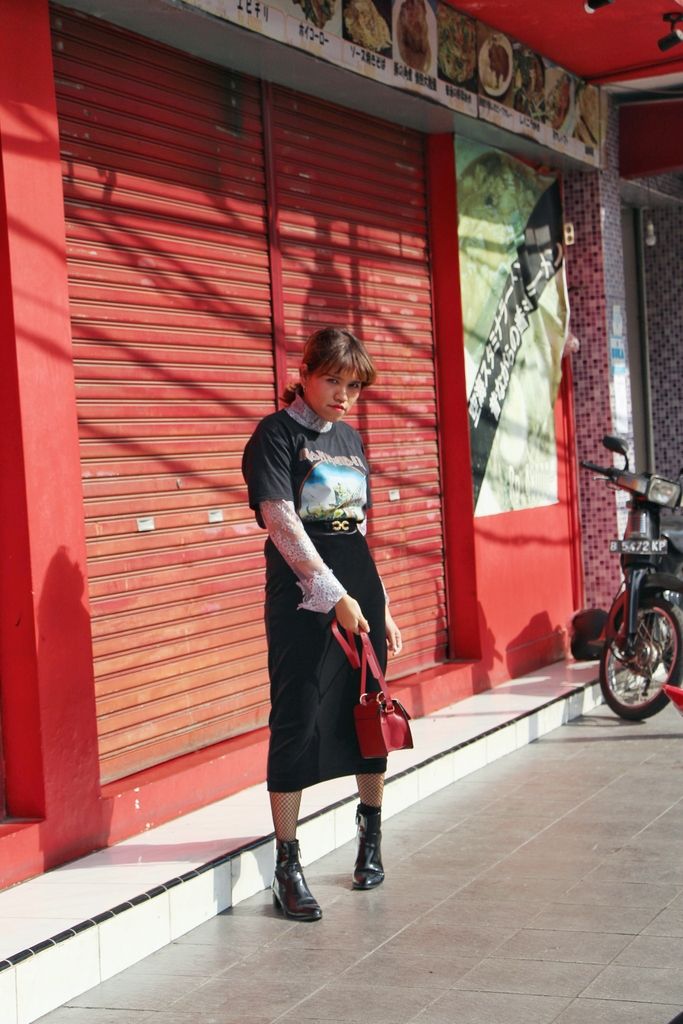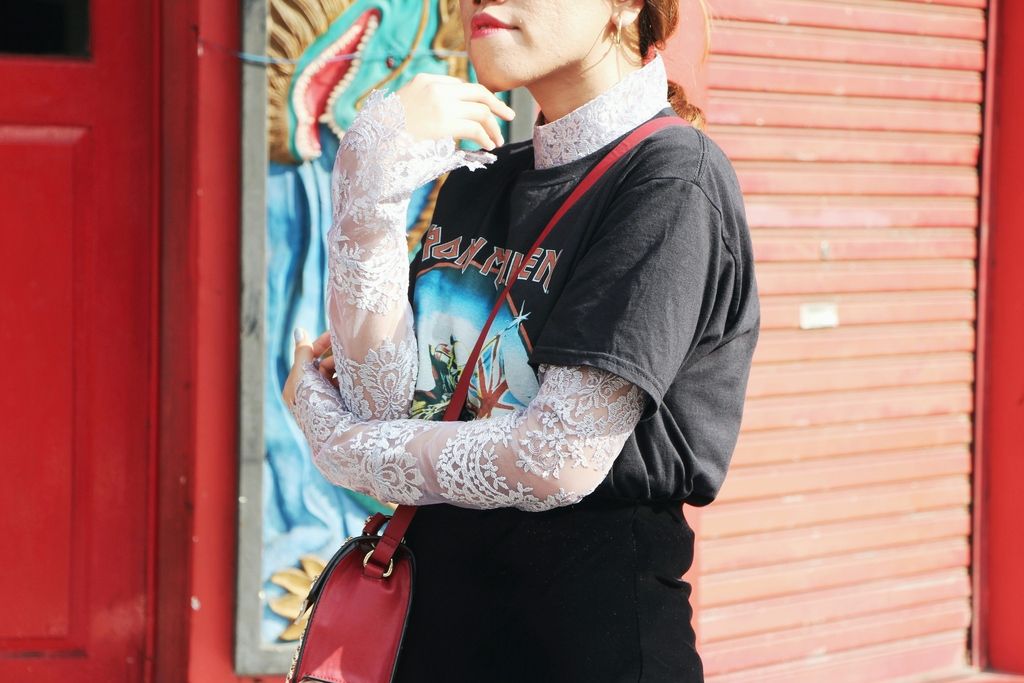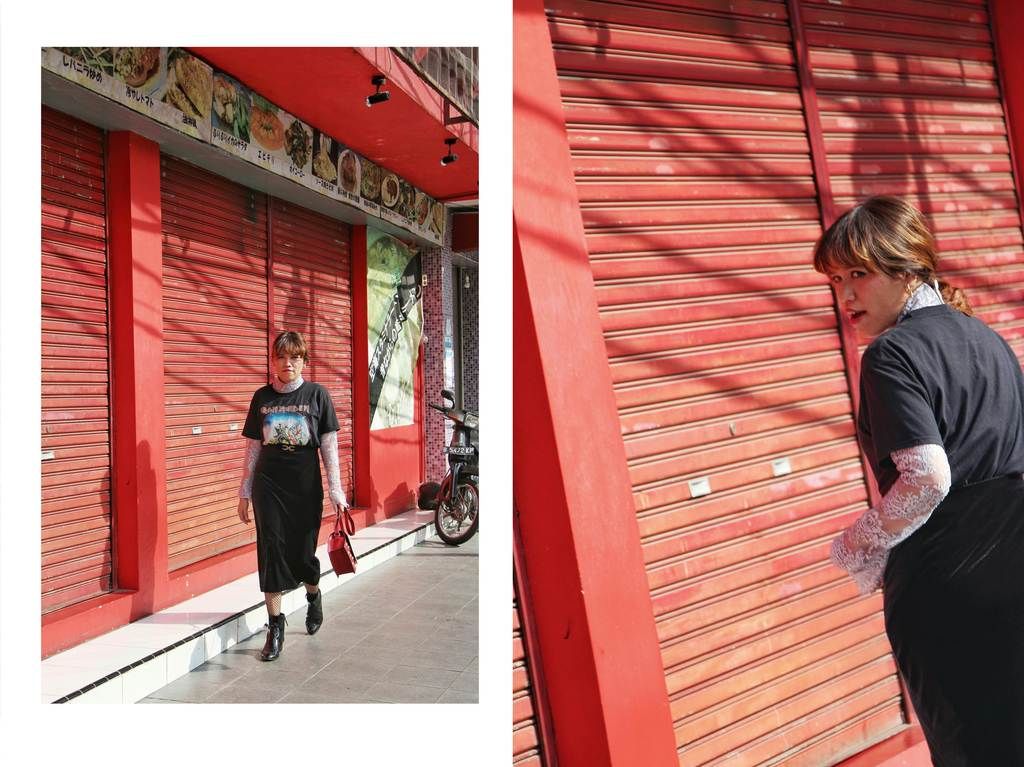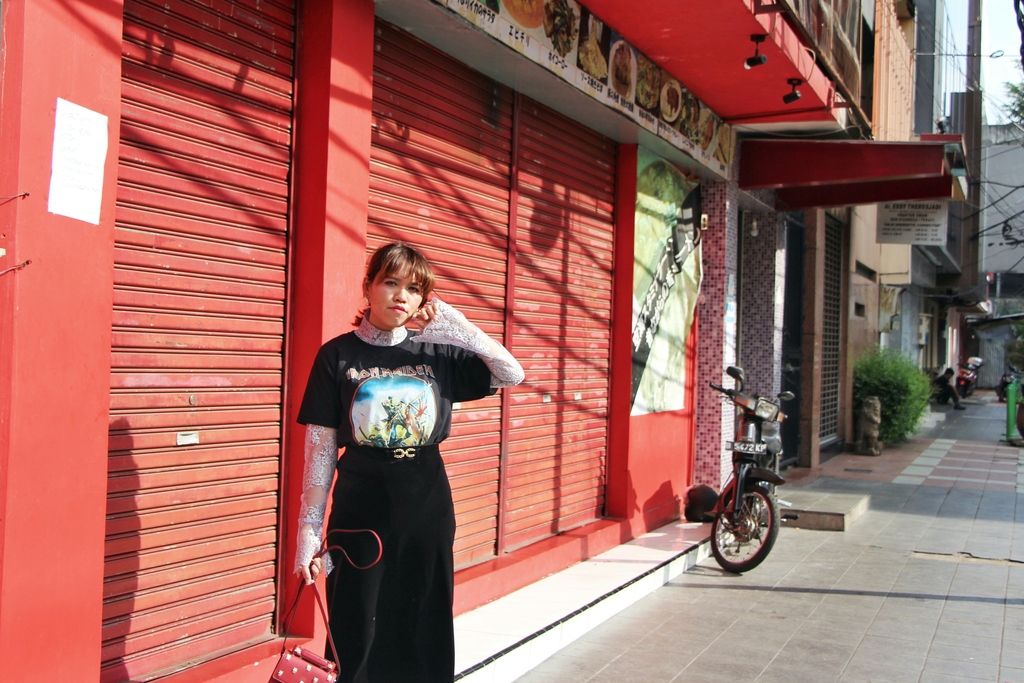 lace top - custom made | Iron Maiden tee - I forgot, it's somewhere around the internet | velvet skirt - inherited frm groandma | red sling bag - ZARA | fishnet socks - SOGO | patent boots - Stradivarius