It's been a long time since the last time I'm wearing a mini skirt. It felt awkward at first when I put it on, but after several hours I finally got used to it again. Red is currently being my favorite color, so I put it on almost everything including my outfit and makeup. I even took my red lipstick by LT Pro everywhere, haha.
Nothing much happened in my life lately, except that I've lost weight (1 kg, man :( But still... yeay!) and next week I will be flying to Medan for a friend's wedding. Other than that, it's just the usual work things. Bo~ring, hahaha. *pity laugh*
See you on next post!
Photographed by :
Cellia
Edited by : Me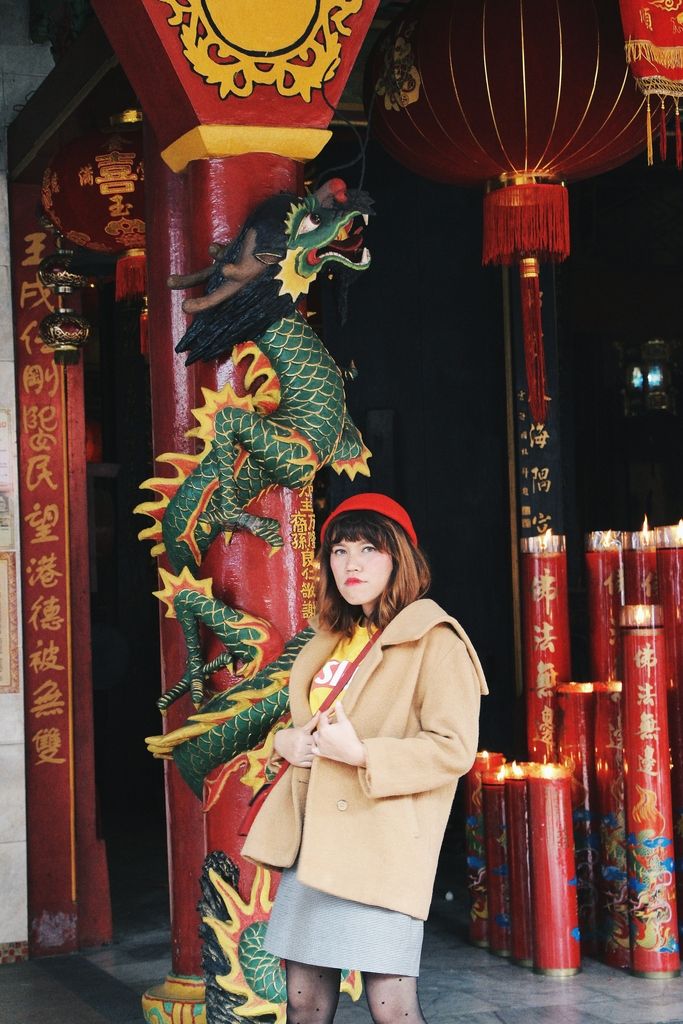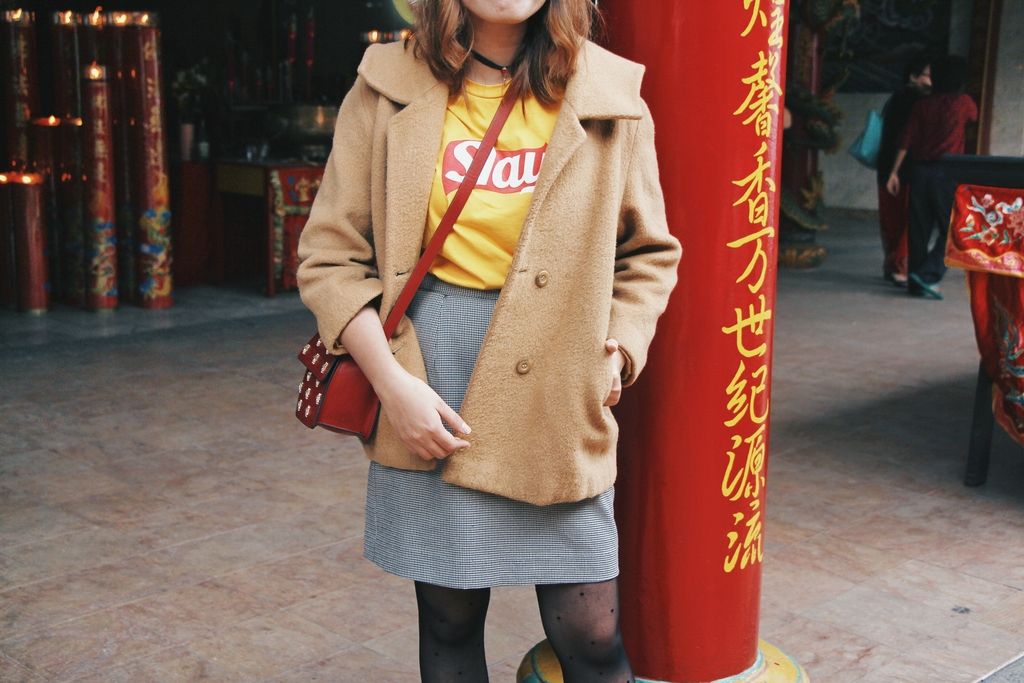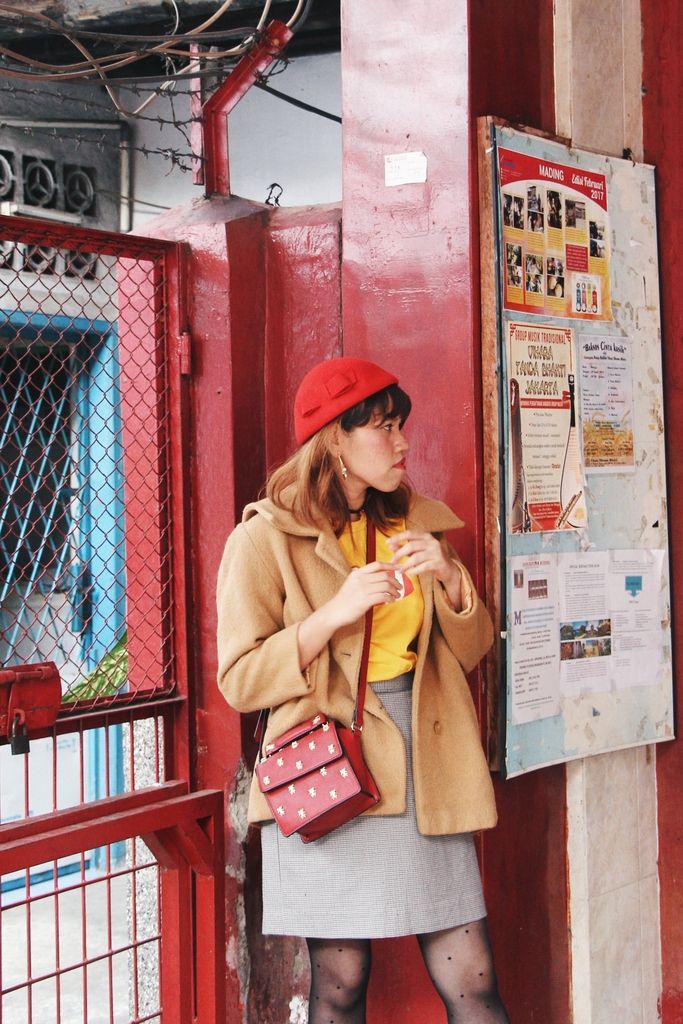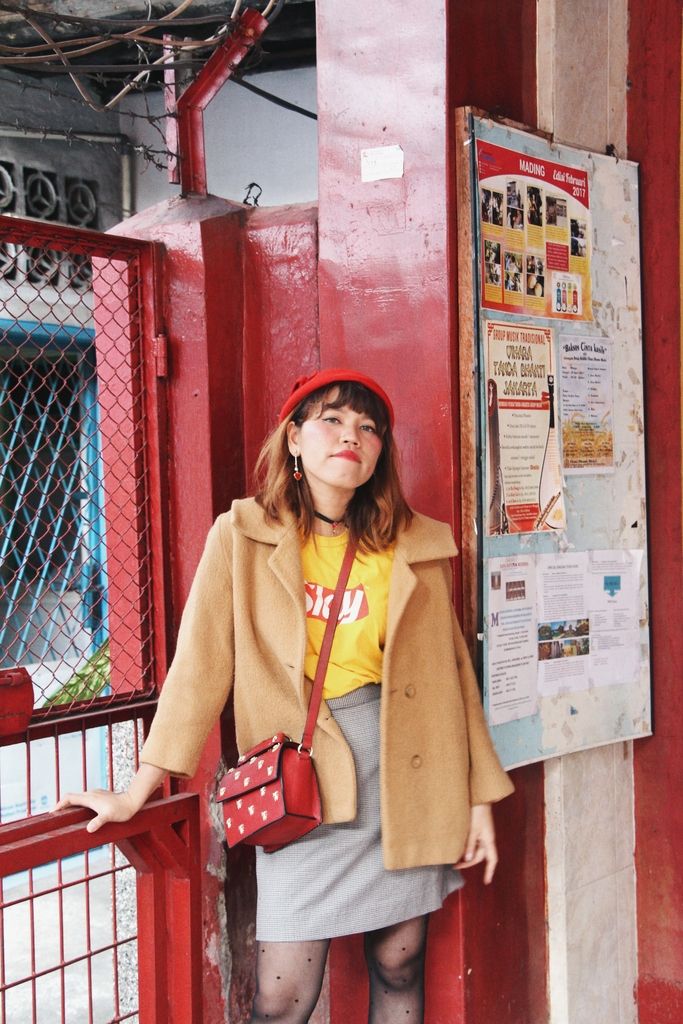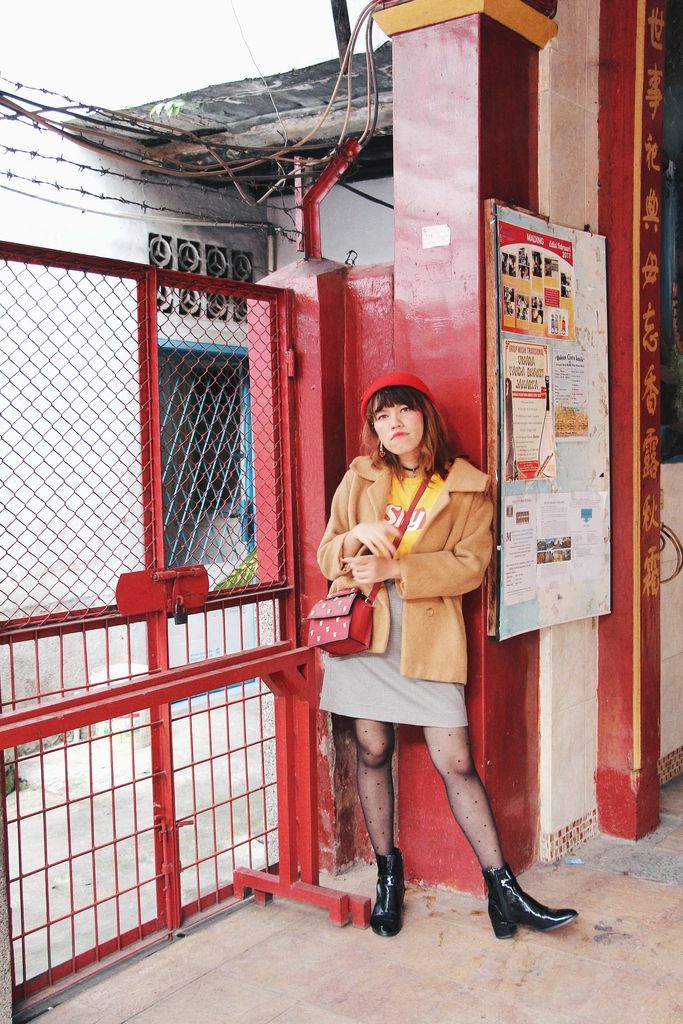 beret - Grosir Fashion Online | Slay Tee - Dorje | coat and skirt - thrift shop | sling bag - ZARA | boots - Stradivarius