So I found these pictures that I did somewhile ago and am so thankful to me-in-the-past for having an initiative to take an outfit picture without even knowing when it will be published. You know,everybody needs investment.
About yesterday's post,it actually wasn't my birthday. My birthday is on 5th December and I made that post just to show you some virtual gifts that I got from my beloved friends. I'm sorry if that post has made you mistaken it as my birthday. Hehe. But I thank you all for the wishes. So happy I still got birthday wishes even when it is not my birthday :)
And here comes another festive look of mine. I've always loved how green and red blended together and make something "hilarious". And since it's gonna be too bold and maybe unacceptable for some people if I put another bright stuff,I decided to put something neutral instead by adding this creme floral blouse. And there goes another clashing pattern look. Wohooo!!
Dahlia
is having a sweepstakes where you can win a season's wardrobe. Interesting,right? You can join it too simply by clicking the banner on the right sidebar or click
here
.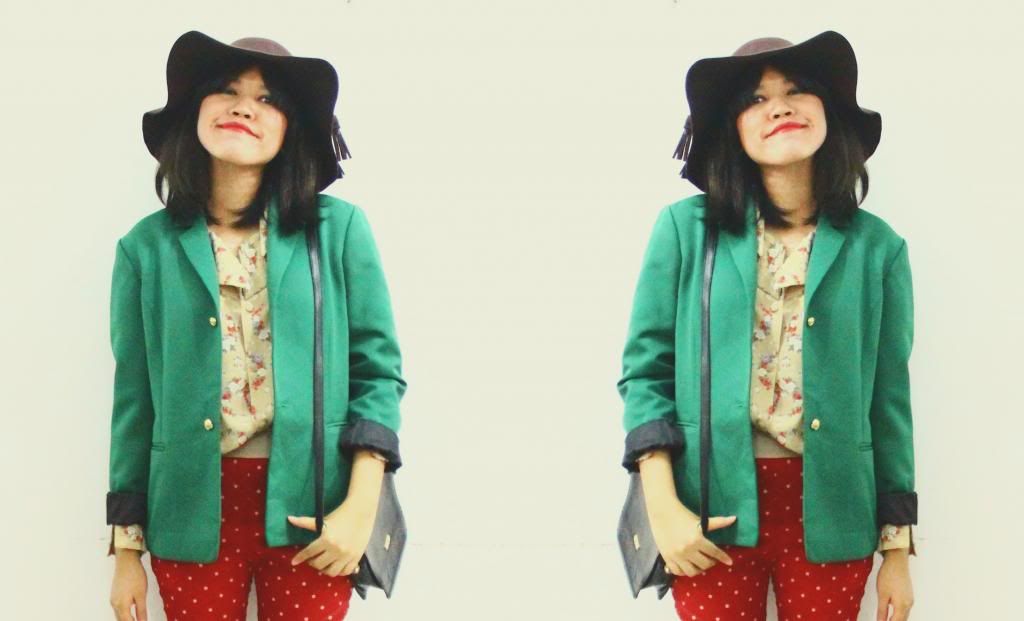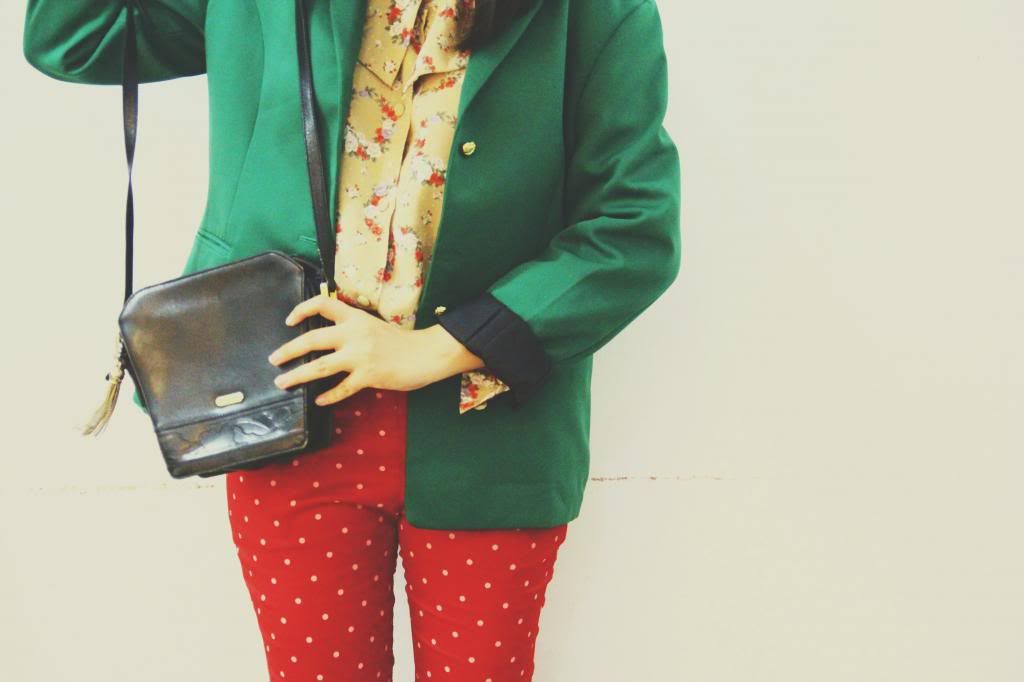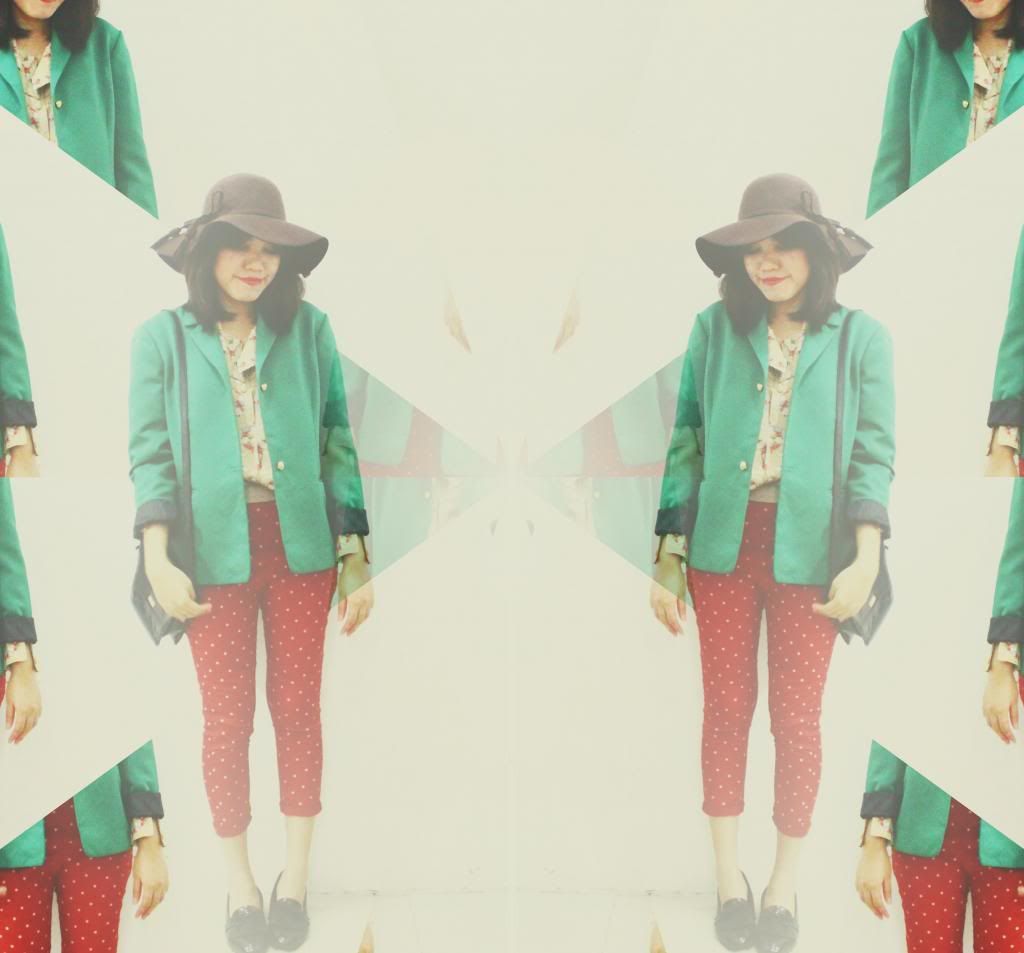 floppy hat - Forever 21 | blouse,blazer & bag - thrift store | polkadot pants - Beau Shop | loafers - Prince Edward Market (Hong Kong)
Anyway here is my fave Youtuber at the moment,JENI (Jenny Suk). You gotta listen to her latest cover (Suit and Tie by Justin Timberlake feat. Jay-Z) it's so cool. Love her cute voice and the electronic-soul vibe on her covers. I also love her Somebody That I Used To Know and Boyfriend covers. Just insane!