So here I am, having too much spare time lately. I've finished my thesis, already got my title and also done completing the whole complicated registration for my upcoming graduation, which will be held by the end of this month. So what's next?
Yesterday I went to a job fair with my friends. Not really excited though because the companies that participated in it are mostly banking and marketing companies. Definitely not my thing. I've tried my best to force myself to go there but guys... I'm so not into it. My body was there but not my mind. I don't know what happened with me.
Ok I'm lying. I actually knew what happen with me and what I want. So I guess this is it. This is the time for me to make my own decision, follow my intuition. People will not rise up if they don't fall down,right? Challenges are nothing when we know we can face it and go through it. So yeah, I'm so excited to get out of my comfort zone and having a brand new adventure. Don't know what will happen next except that a new world is waiting for me and I cannot wait to be the part of it. I believe God will make it happen if I ask for it and do my best :) Sounds cheesy, I know but hey, I just can't hide my excitement!!
♥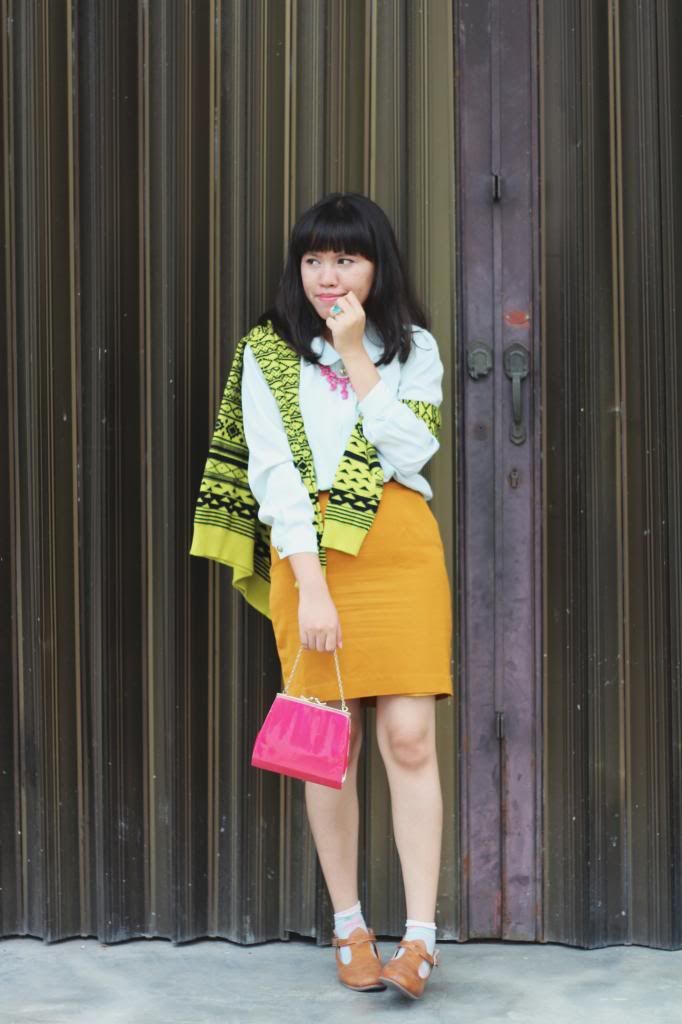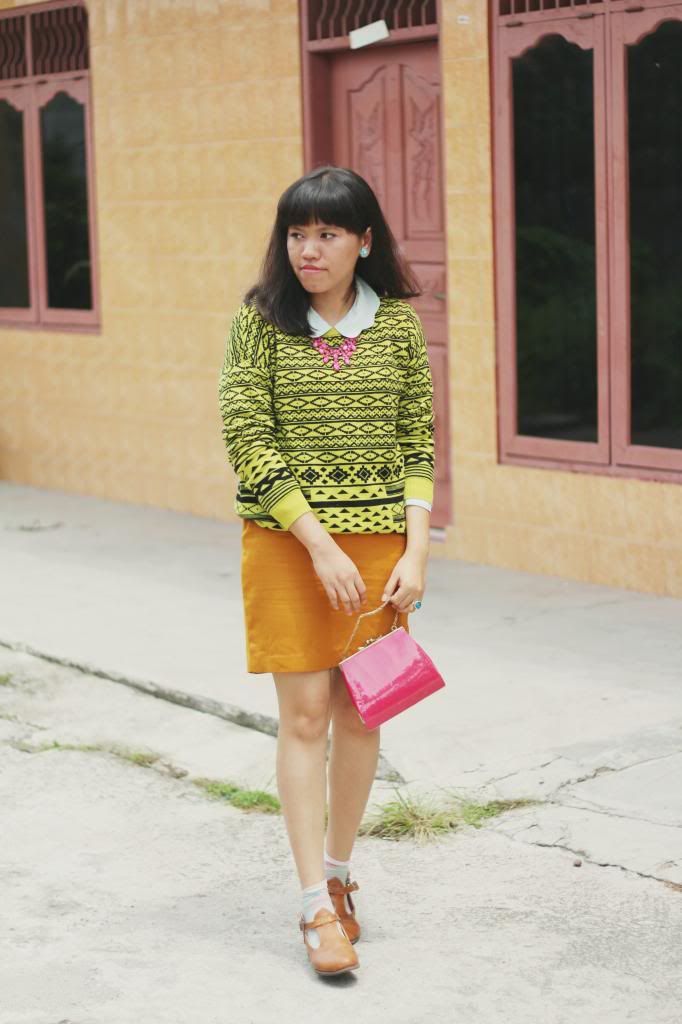 scalloped top, mustard skirt & neon pink clutch - thrift store | neon tribal sweater - Forever 21 | earrings - Petisah | necklace - stolen from my sister | ring - random store at PVJ (Bandung) | pastel pink socks - Sox Gallery | pastel blue printed socks - Hong Kong | shoes - Lasenora Desiign
Facebook
|
Twitter
|
Instagram
|
Lookbook
|
Chictopia
|
Whatiwear
|
Hellocotton
|
Bloglovin