My Other Treasure
25.8.13
Finally had a big enough urge to wear crop top! Found this one when I thrifted with grandma a few days back and as my first one, this is just perfect. It is a white lace crop top with beautiful scallop detail. How can I resist? I felt so romantic in it. Paired it with the green maxi skirt and purple round bag to add some colours and also with the gold cutout flats stolen from my mom, I was the happiest girl in town! Love love my new treasure!
Anyway, I won this competition by Laurier and will be in Jakarta next week for the workshop by Laurier and photoshoot at Gogirl! office. And the good thing is, my bestfriend

Gladys

is one of the ten winners. Woohooo! Must be fun! It's been a while since the last time we met and I just can't wait to see her :)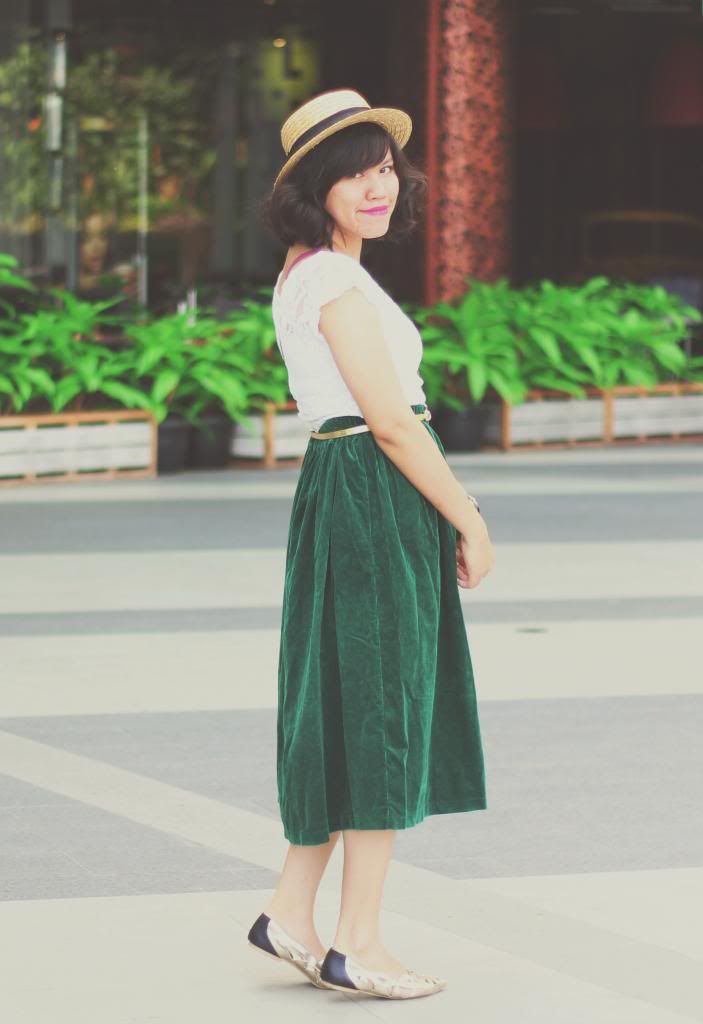 For my readers who are about to getting married or enganged, you'll probably want to hear this one I'm about to tell you. Have you ever heard of Modern Design Inc?
Modern Design
is a manufacturer and wholesaler of diamond jewelry based in Los Angeles, America. They manufacture diamond engangement rings and wedding rings for men and women. And for you who like something personalized, you can even
design your own ring
too. Isn't it so exciting? Well, just visit their website
here
to see more of the collection!
Photographed by : My Grandpa
crop top and skirt - thrift store | hat - Grinitty | round bag - Lake Toba (North Sumatera, Indonesia) | cutout flats -
Sheinside
| bracelets - H&M