Been back to Bandung yesterday and I got to say the whole last weekend was totally fun! I met the Gogirl! Magazine and Laurier crew, had dinner with Sonia Eryka (my fav Indonesian blogger!), met some inspiring people and made some new friends too! Cray craaay! Never thought I could win the competition and have such amazing chance like that. Will make a post about it later, after Gogirl! October issue published. Hope you don't mind with it :)
Anyway I couldn't help myself for not taking pictures here again at Braga (Bandung) especially on this side of the street. The white painted brick of the building is just something I've been wanting to have for my (future) bedroom/house (note that, future husband!). It makes the room looks simply warm and cozy, I think.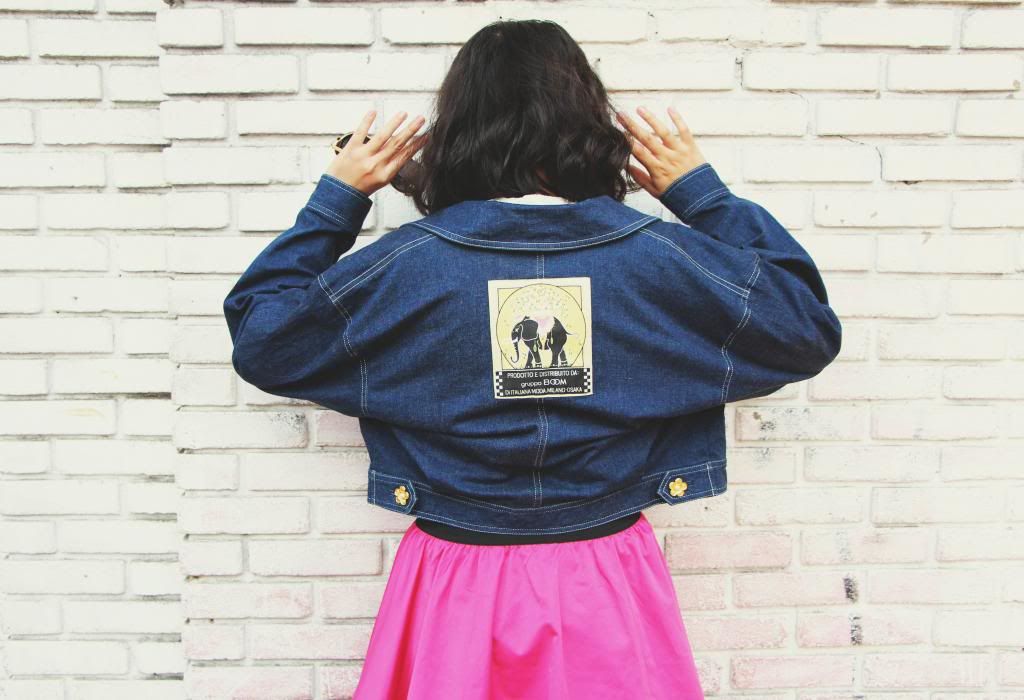 I asked mom to send this jacket so that I could have more outwear options instead of wearing blazers everytime. Love love its balloon sleeves! And the flower buttons make me crazy too. I'd love to have more like these. Necklace, earrings, bracelets... ANYTHING!
That's it for now. See you again on my next post!
Try to read this post while listening to HAIM songs such as Forever or Falling, and you'll feel like living in the 80s! (Well, just a suggestion :p)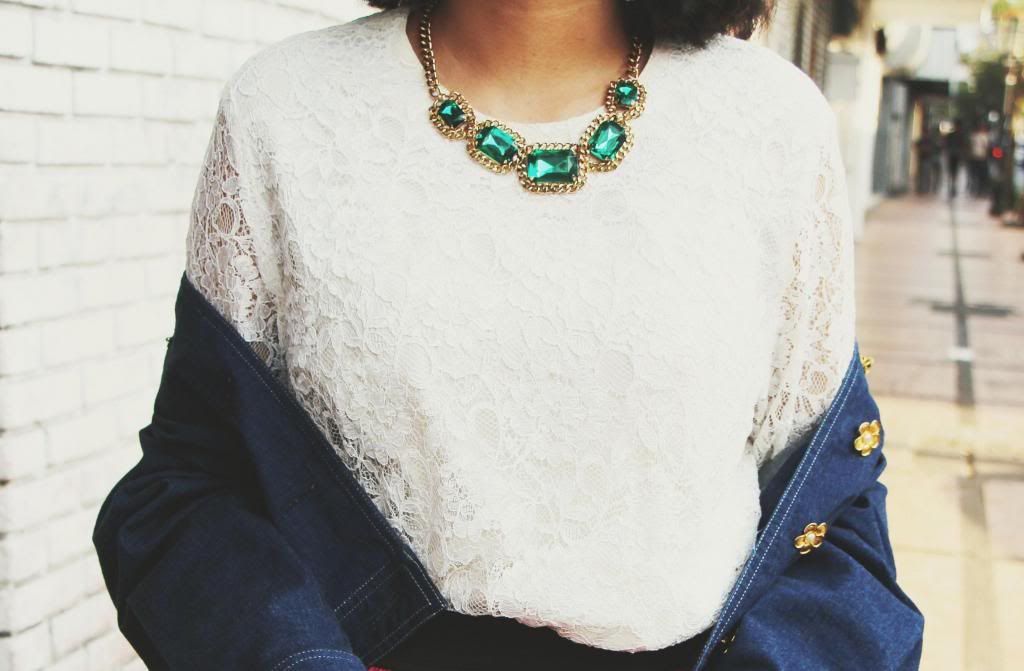 Photographed by : My Grandpa
round shades - from Laurier Thin Is In event | green gems necklace - New Look | lace top, jacket and skirt - thrift store | bag - Petisah, Medan | glittery heels - We One Way Design (Instagram : weonewaydesign)