Another Man's Treasure
16.10.13
It's been almost a week since I came back to my hometown, Medan. Some things are just need to be managed here before I'm going back to Bandung and finally settle there or the better one, in Jakarta. Besides, there is no interview invitation so far (yes I still don't get any job yet, what is wrong with meee???) and I've been missing my family and friends freaking much so I just thought, why not coming back for a while?
So now let's moving on to the outfit!
This floral vest is belong to my sister, actually. And she just threw it out to the bunch of old clothes in our storeroom. How could she do it to such cute little treasure? HOW COULD YOU, SIS? She doesn't even care tho, so I picked it up. And now look how stunning I am! Hahaha.
Photographed by : My sister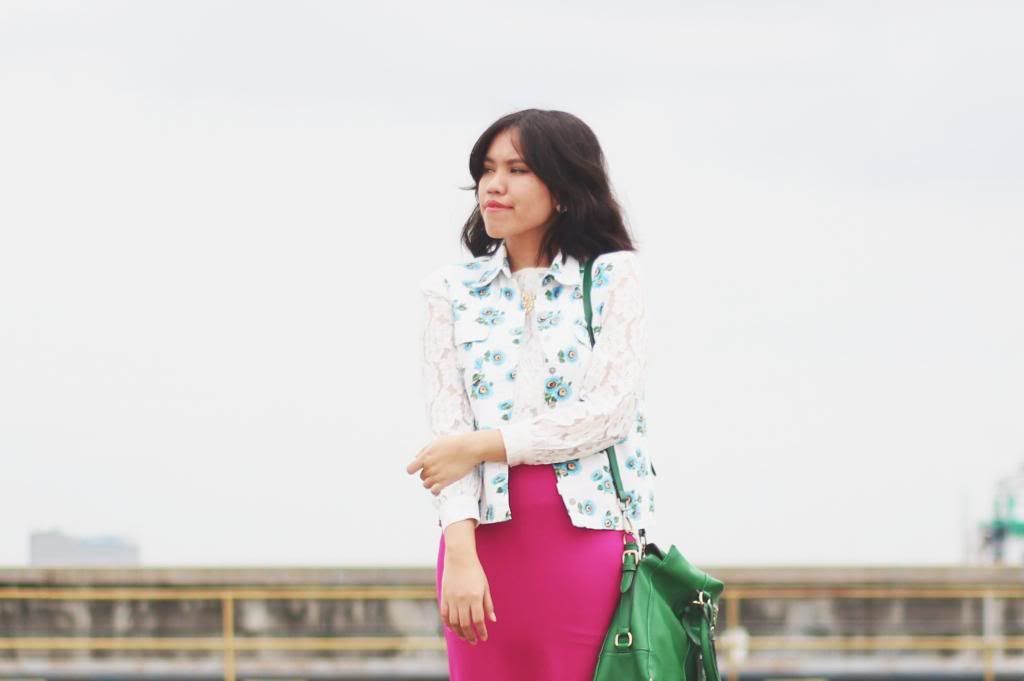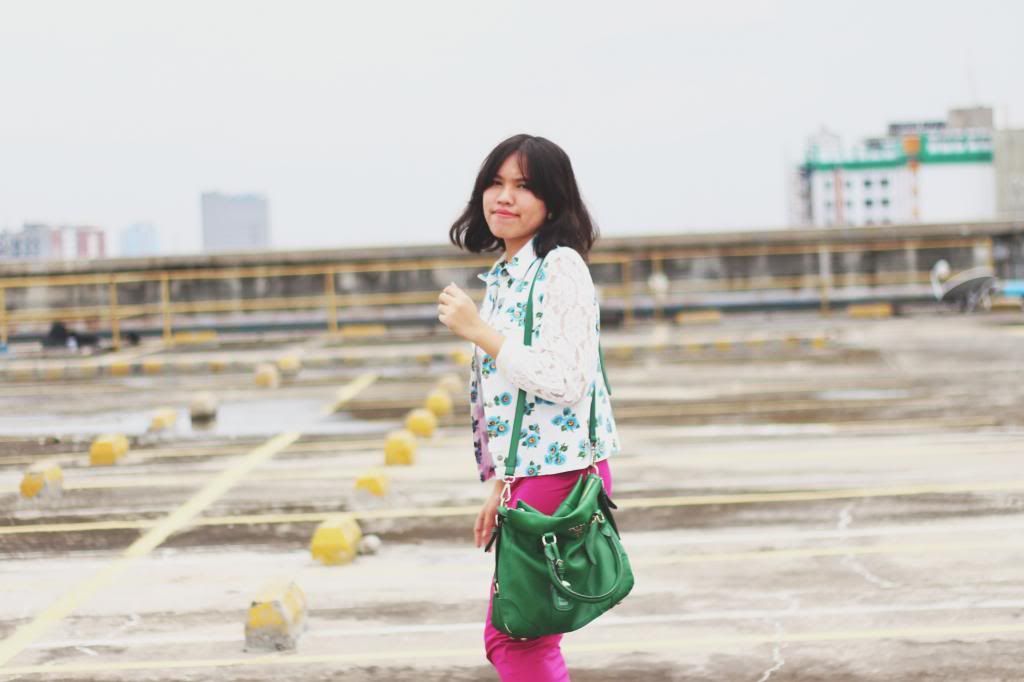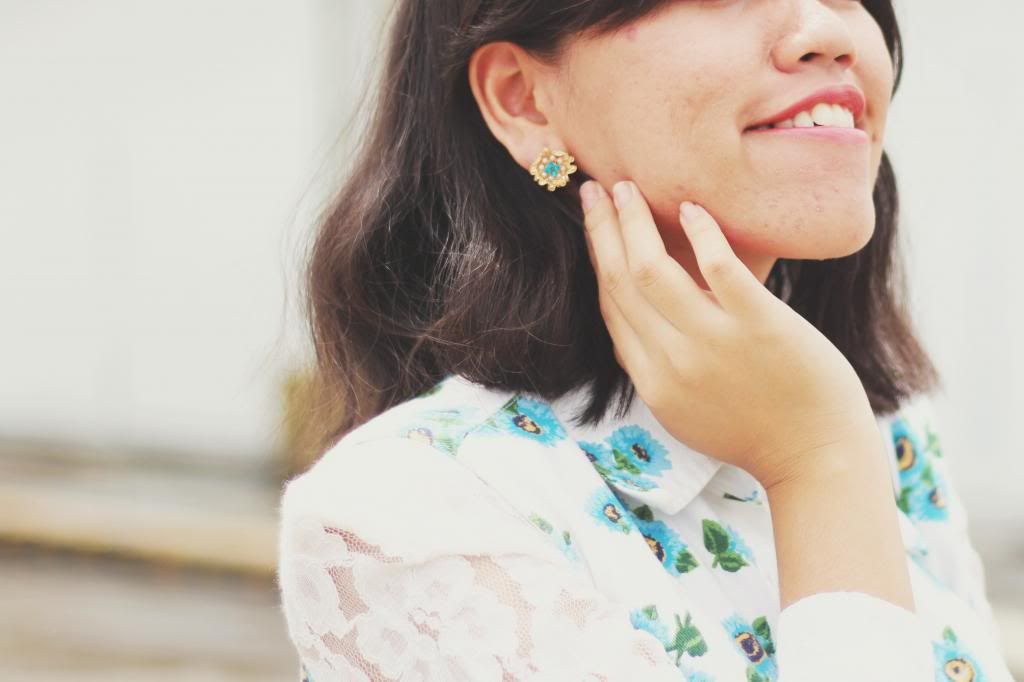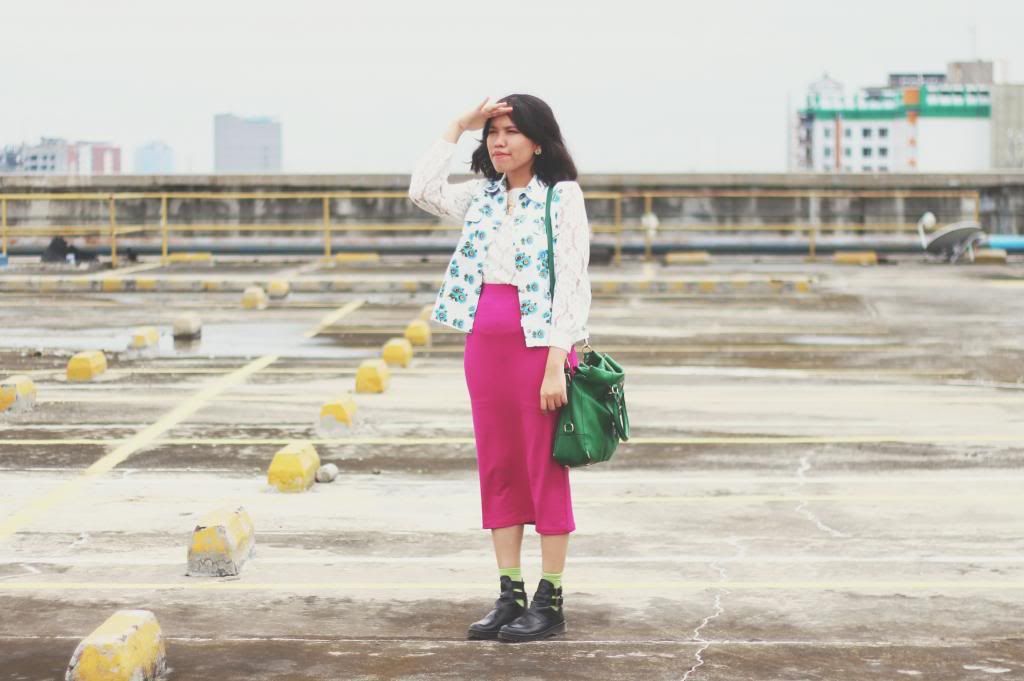 lace top - thrift store | floral vest - my sister's, she bought it at thrift store too (NOW IT'S MINE! Haha) | skirt - Reshoppe | bag - Prada | boots - Aniaki |