Hello Again, October!
3.10.13
I love flowers and green. And to have a chance combining these two pieces of magnificence together is something I love even more. Yess! I toned it down with the denim jacket to make the look a little more into street style and also with my boots simply because I love to add something old and vintage into the outfit.
And I like my super big square earrings!
Photographed by : My grandpa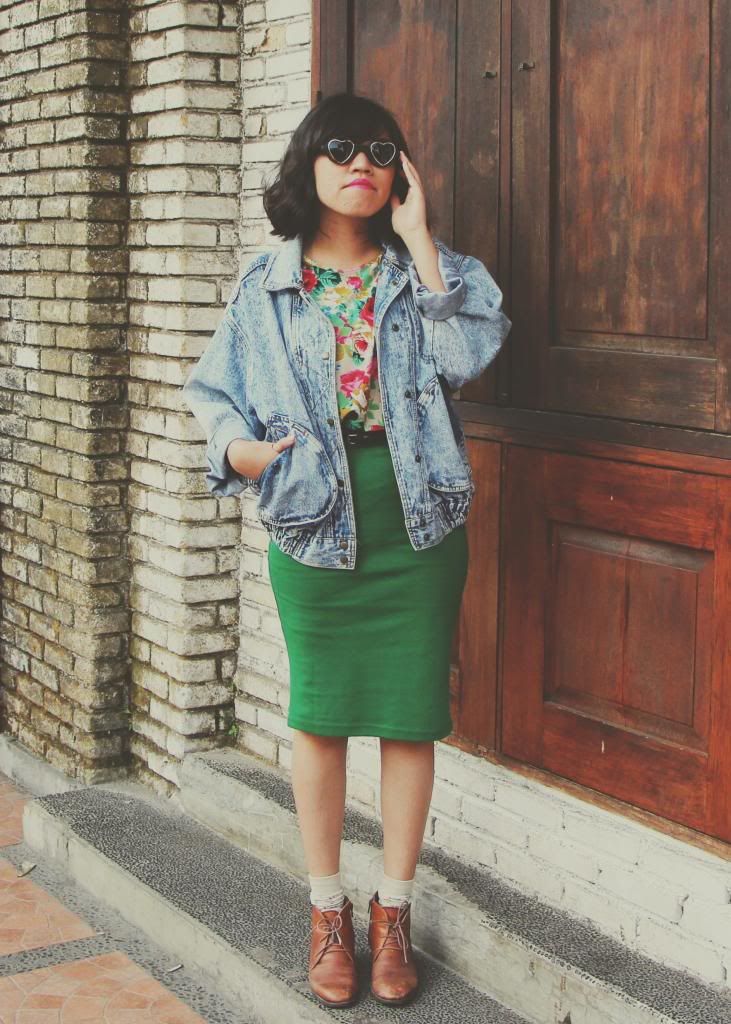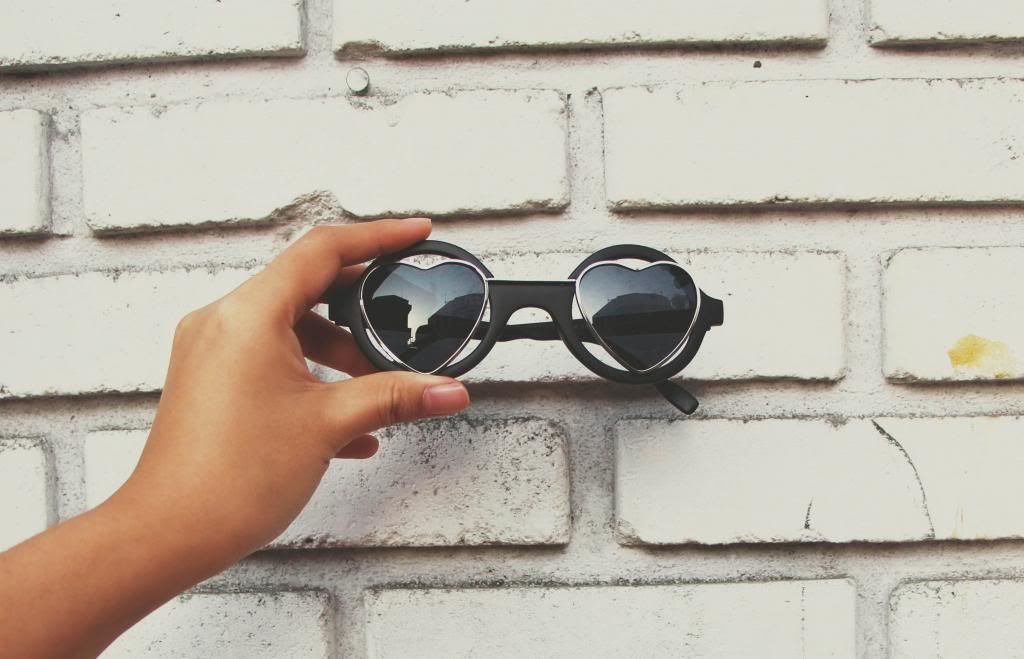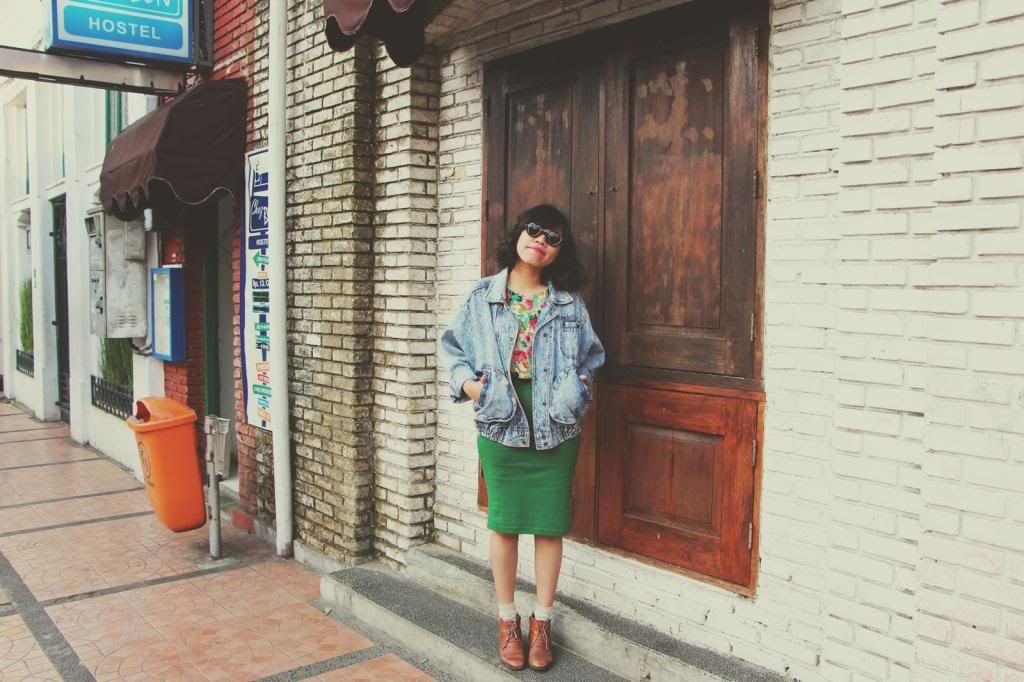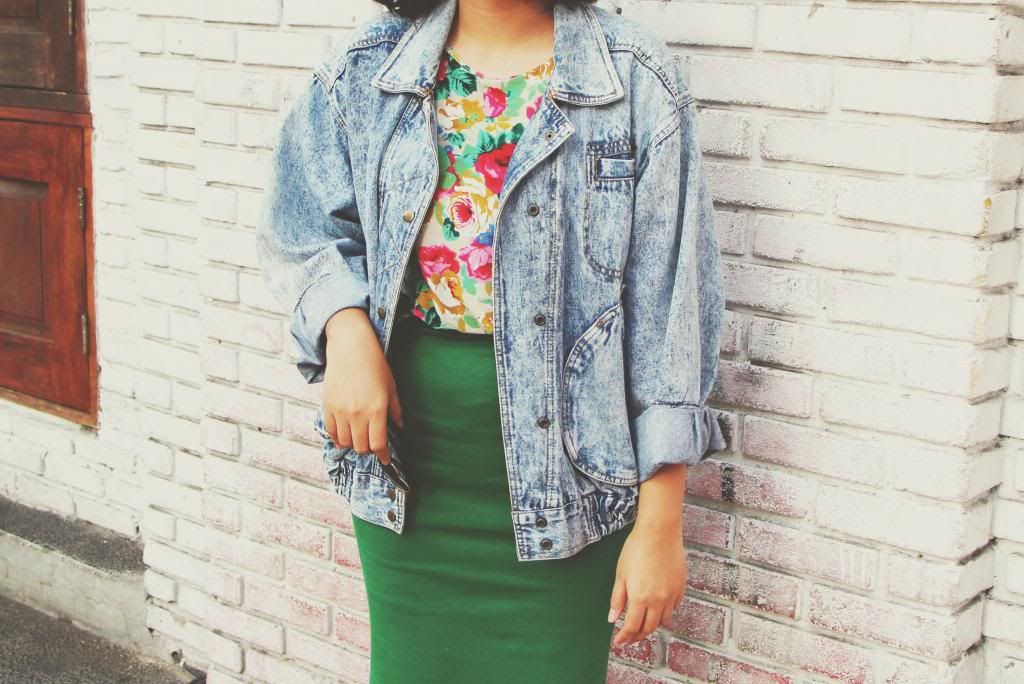 For my Indonesian readers, you can also see this look on Gogirl! Magazine's newest issue this month. Yes, I just had to post it here! ><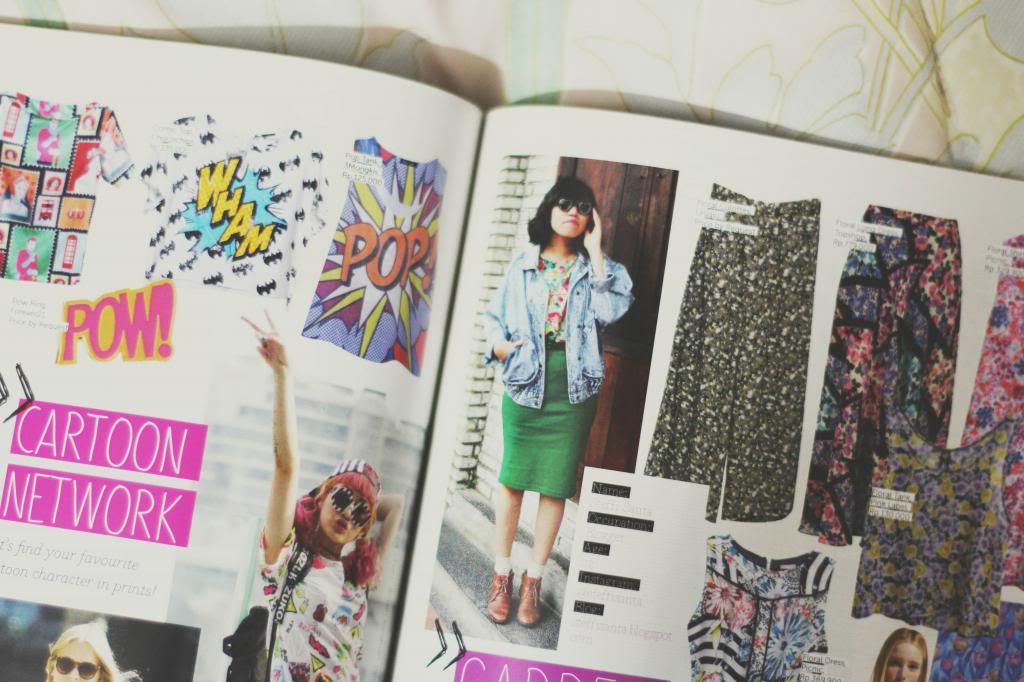 floral tee, denim jacket & boots - thrift store | skirt & shades - Ebay