Sometimes when a talk about boys or relationship came up between me and my friends, I tend to shut up simply because I have a very few experience with boys. Well, here I admit that I'm one of those several girls who had never been in a relationship before. What? Oh, don't be so surprised. It's no big deal for me tho :p
Of course there are few boys that were close to me too. With
few
, I mean I can even count them with fingers. And I've never had a chance to go to the next level. Some because the boys are jerks, some because well.. maybe they just found out how freak I was and gave up on me. Haha. Fyi,
I'm not that kind of person who can fall in love easily, which according to m
y friends is picky. Maybe because I ignore almost everyone who wanna chat with me on Facebook (it's annoying!), or worst, because I already feelsafe and comfy in my own space and don't want anybody to come in. Maybe. Well, the thing is, I think
having a boyfriend is a serious case. You can't just easily going into a relationship with the person you don't really like or just for the sake of your Facebook status.
And I'm wondering why my friends are so worry when they're in no relationship with any guys, or if they don't have any close friend who cares to them every day and night asking whether they already ate or slept or took a bath or stuff like that. I mean, it's not like you're gonna dead if you don't have a boyfriend. You can still breath, Oxygen are free for everbody. And there are many ways for you to enjoy the life. Going bungee jumping is good to rush your adenaline, singing and dancing insanely can freshen up your soul and shopping or hunting at thrift store makes you happy.
At least that is what I thought until I heard this song by Tori Kelly, Dear No One. Some part of the song.. well, somehow I must admit.. is TRUE. So yeah, No One, if you're out there.. don't you worry because I believe we'll meet at the right time and place. Meanwhile, take care of yourself and stay healthy for me, will you? And I hope we have the same taste of music or something in common that we can talk about and share excitingly. I also hope you love Ariana Grande, Kimbra, and Beyonce as much as I do. And please, don't be jealous to Bruno Mars. I'd like to be his girlfriend tho, but nah, you know it's gonna be only you.
So, I'll see you when I see you... No One!
♥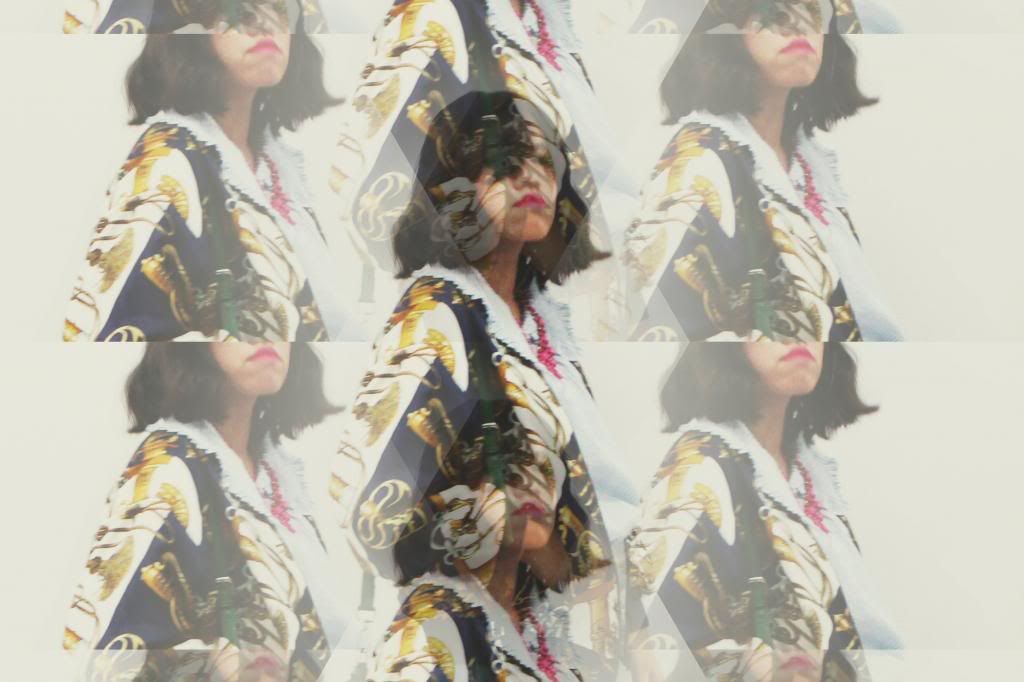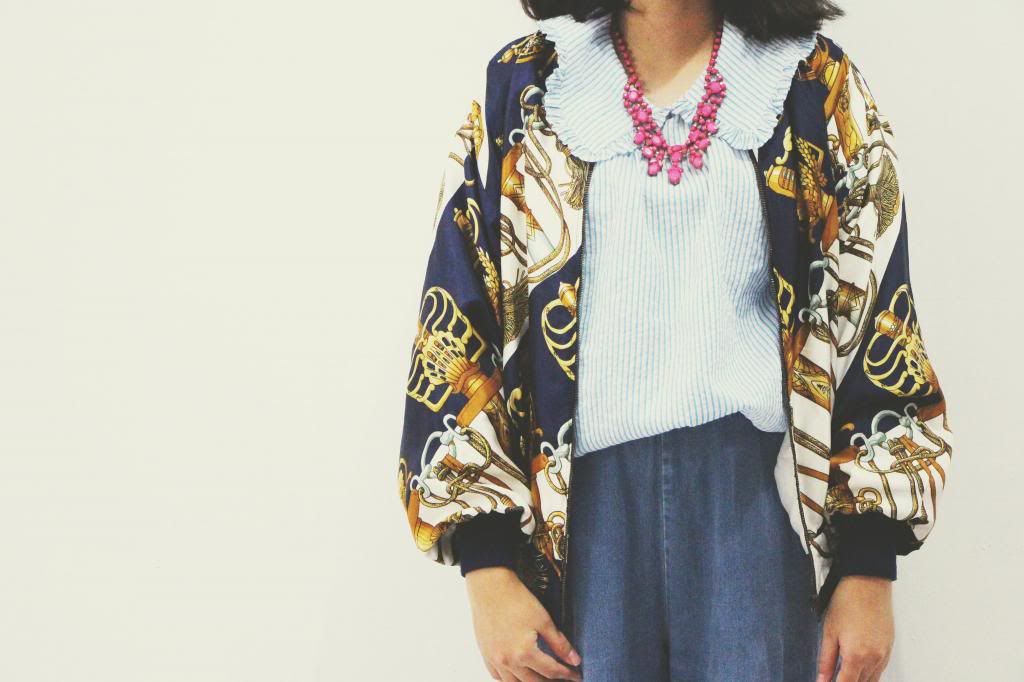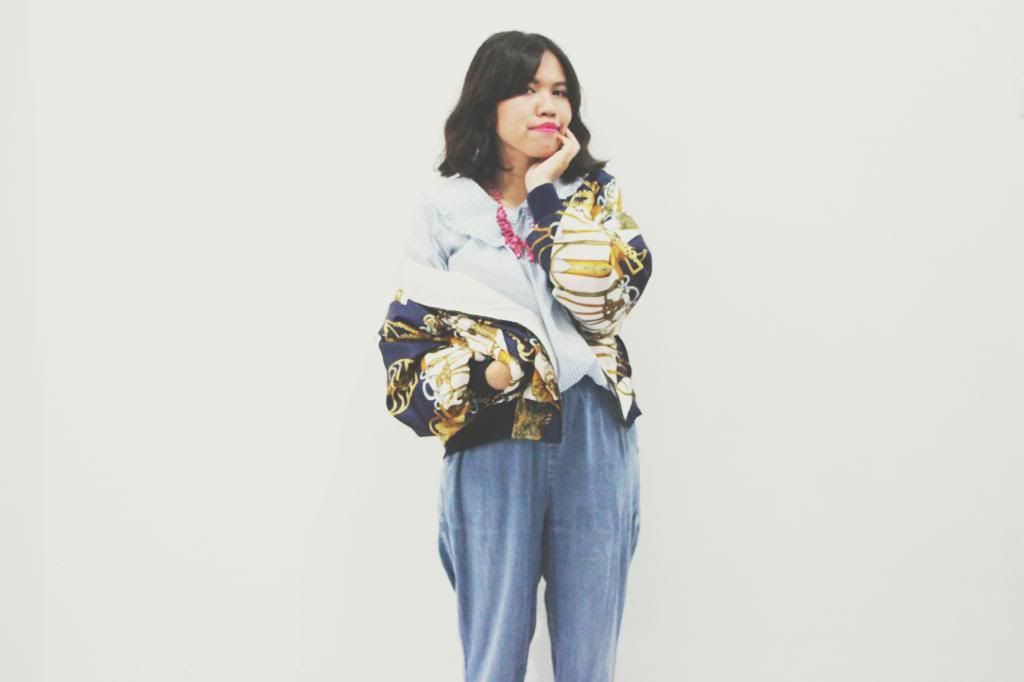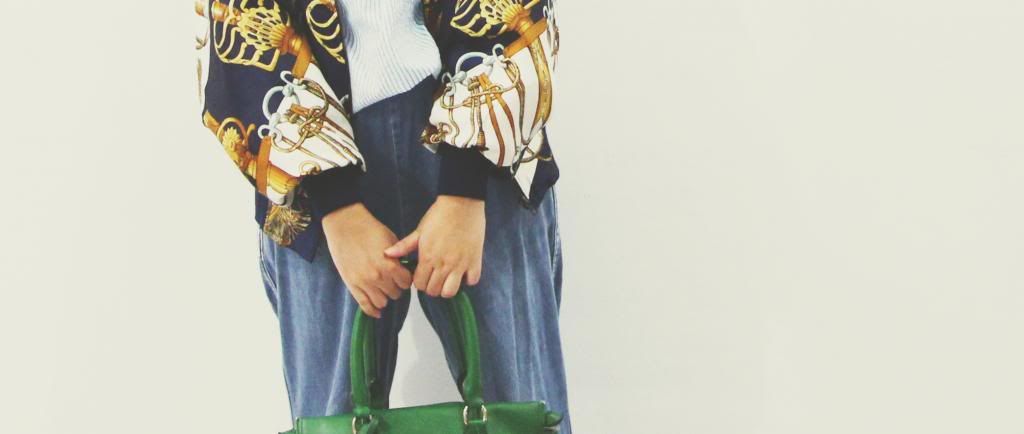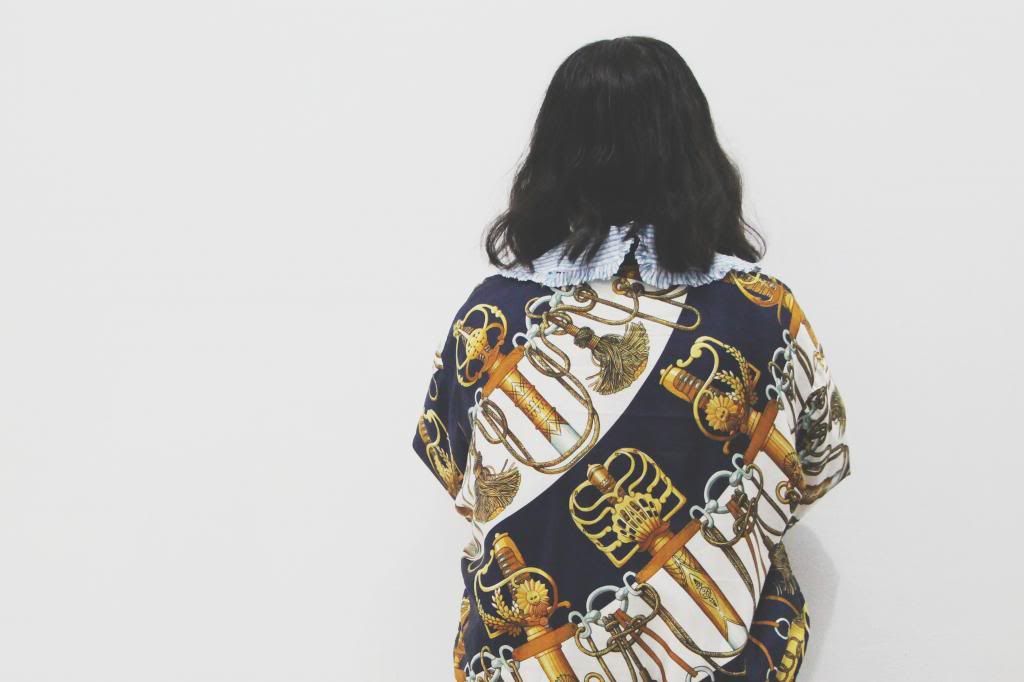 top, jacket and pants - thrift store | necklace - sister's | bag - Prada | shoes - Lasenora Desiign