*Fyi, I think I have become an Arianator. Kbye.*
I rarely have flowers on my head but hey, I'm a girl, of course I love it! It makes me feel like a princess (ewww...). At first I wanted to wear a beanie but then I thought a flower crown would be the best fit. Besides, the colour is quite fun to see. What do you think?
Anyway, I've always been a huge fan of boots + tights + long skirt combo. It just somehow gives you a long-legs effect, don't you agree? And putting a sweatshirt along is just something I rarely do. Well, i quite love this one in polkadots pattern. I'm thinking about buying another ones in the future. Currently craving for the ones in food pattern, actually :p
So that's it for today's update. Thanks for reading and stay positive, people!
Photographed by : Ferdian
Edited by : Me
MUA by : Melisa Morgan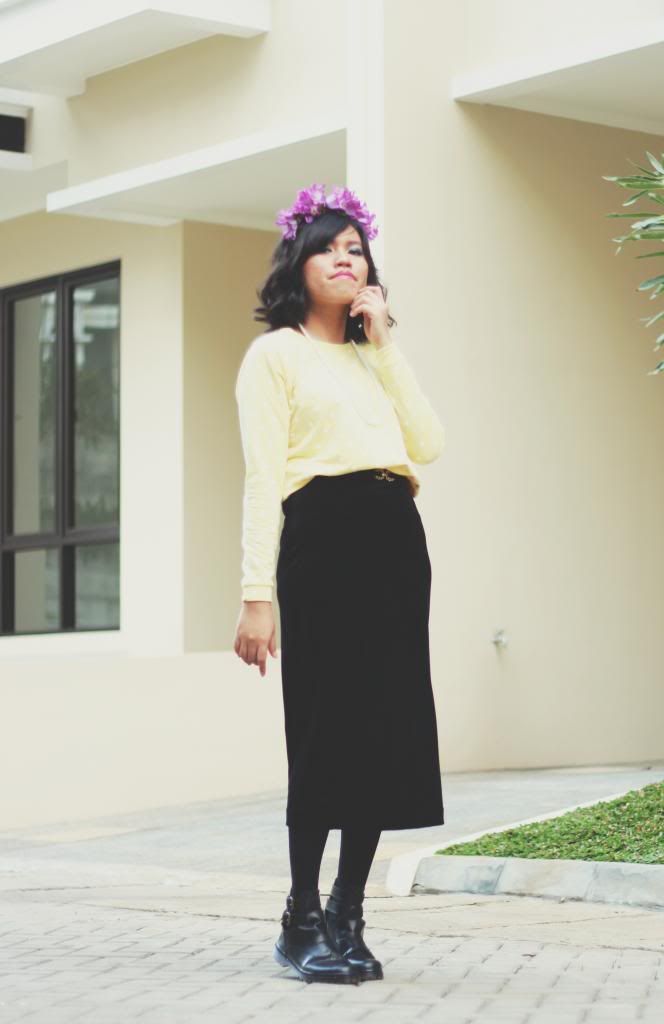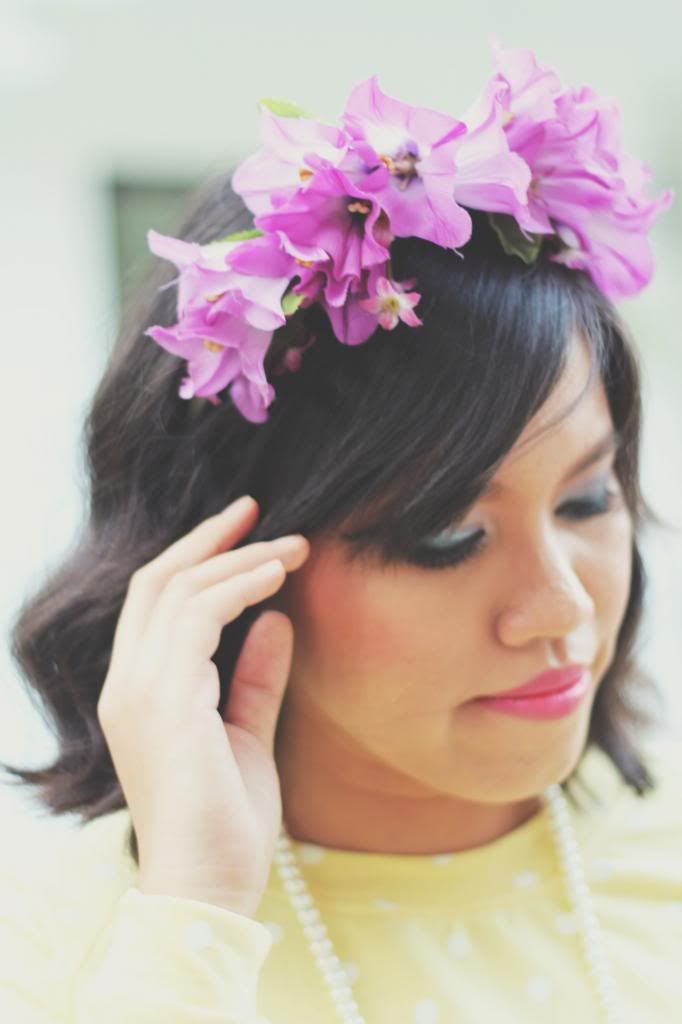 floral crown - DIY | polkadot sweatshirt - Modern Age | velvet pencil skirt - inherited from grandma | tights - Petisah | boots - Aniaki (IG : aniaki_ind)