Strawberry Milkshake
9.1.14
Last Saturday was super fun because I got a chance to hang out with these cool people a.k.a my blogger fellas around South Jakarta. We met up at a mall first and then headed to another place for the karaoke session. And you know what, everybody was going insane there! Turned out Anissa was a good rapper and Bertha's favorite song is Oplosan (Yes, that song. If you know what I mean). Not to mention that Lulut and Arin was so vivacious when they did the duet. Hahaha. I love those freaks.
I got a sudden interest on strawberries at the moment so I dressed up in pink and red, which I hoped would make me look like a glass of strawberry milkshake (Tell me I didn't fail!). And since I knew hanging out with these people would make me going cray, I decided to wear a pair of pants instead of skirt. Oh well, ok. It's not fully because of them but also because it's currently my favorite pants!!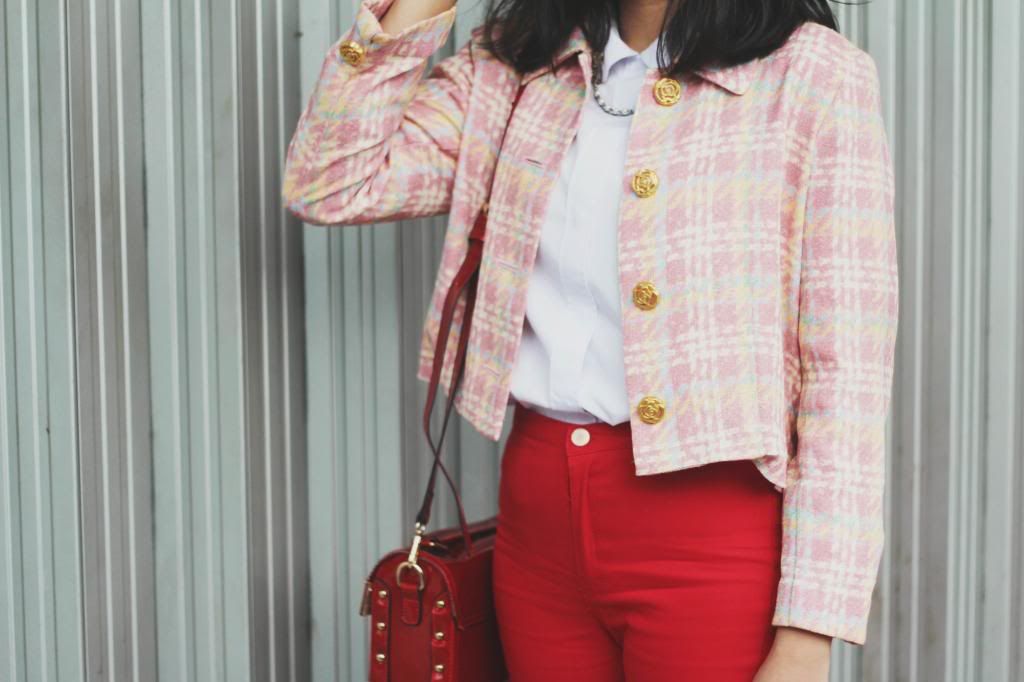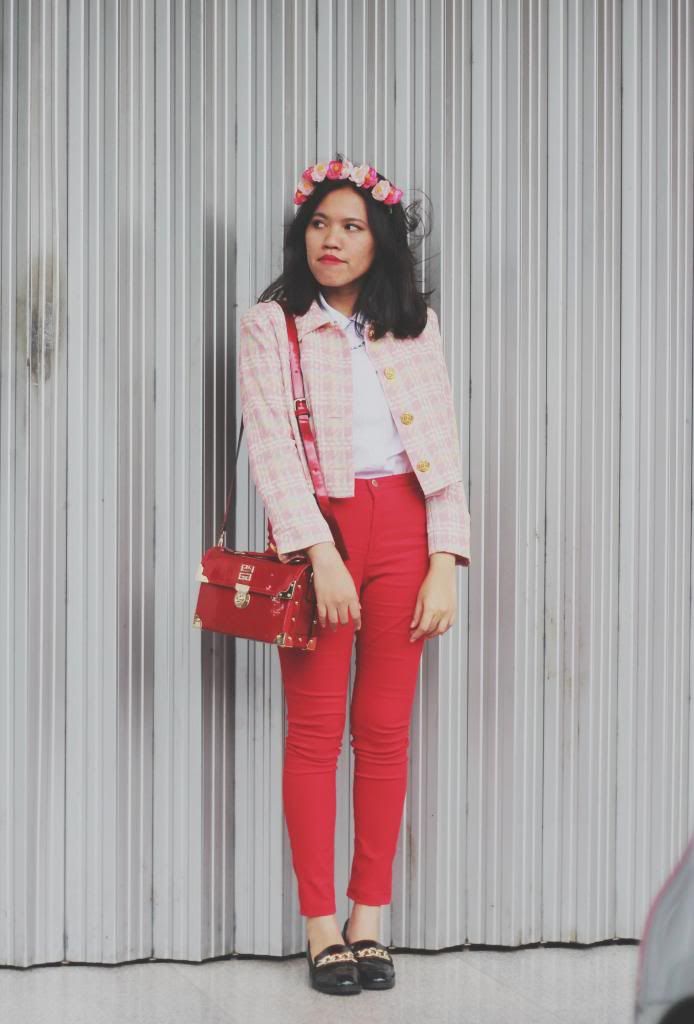 flower crown - DIY | pink pastel plaid blazer - Pasar Senen (Jakarta thrift shop) | peterpan collar blouse - Pasar Melati (Medan thrift shop) | hi waist pants - Yuan | Givenchy bag - from mom | loafers - New Look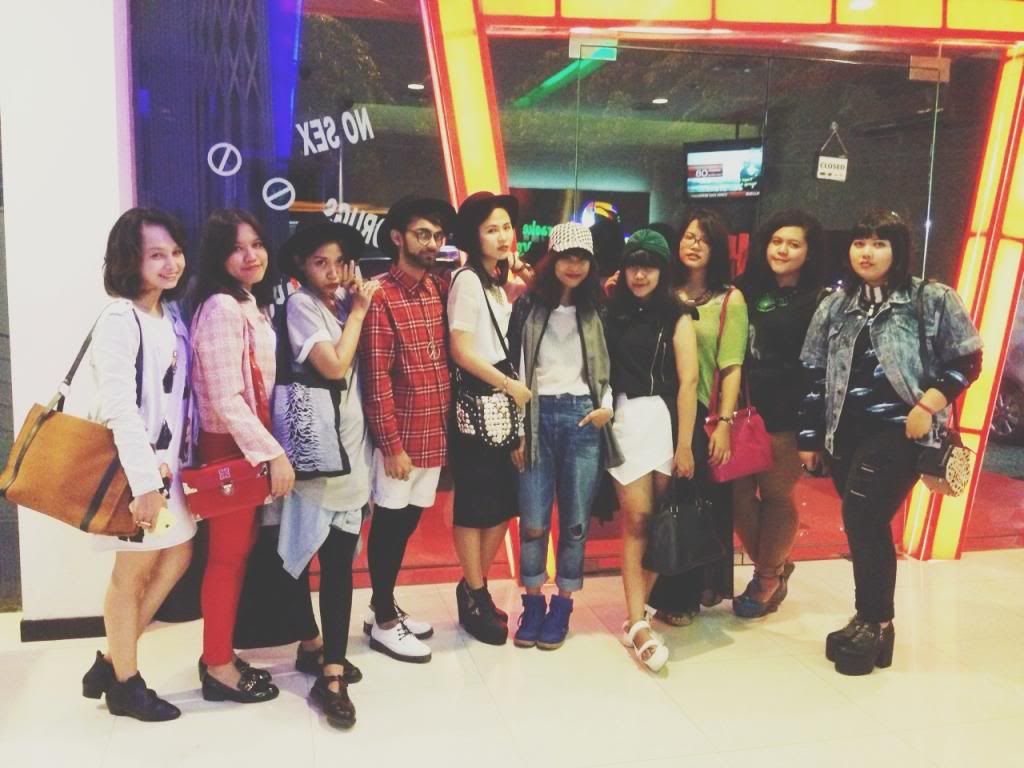 Aaaand... here we are : Avellia Anwar, Me, Ariyani Sukma (Arin), Fahad, Chrisnawati Novia, Lulut Marganingtyas, Bernadetha Natasha (Bertha), Sarah Tobing (Sartob), Selly, Anissa Mawinda.