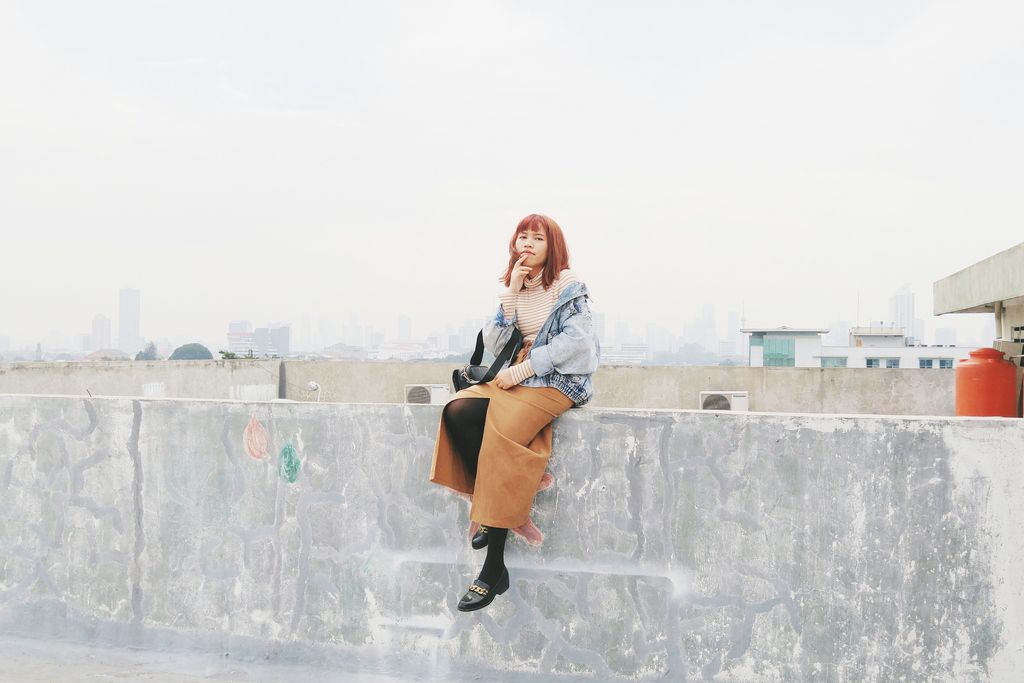 Edited by : Me
So now I'm gonna make a list of things that make me easily happy at the moment :
2. Wearing the treasure (read : clothes) I found at thrift store
✓
3. Having a matchy hair color and outfit moment
✓
4. Being on the rooftop
✓
5. Spontaneously taking snaps of what I wore at my favorite place!
✓
All happened in one day.
I'm blessed :)
P.S.
Thanks to my sweet assistant, Fima, for patiently help me taking these pictures. You are the best! (Check out her Instagram
here
!).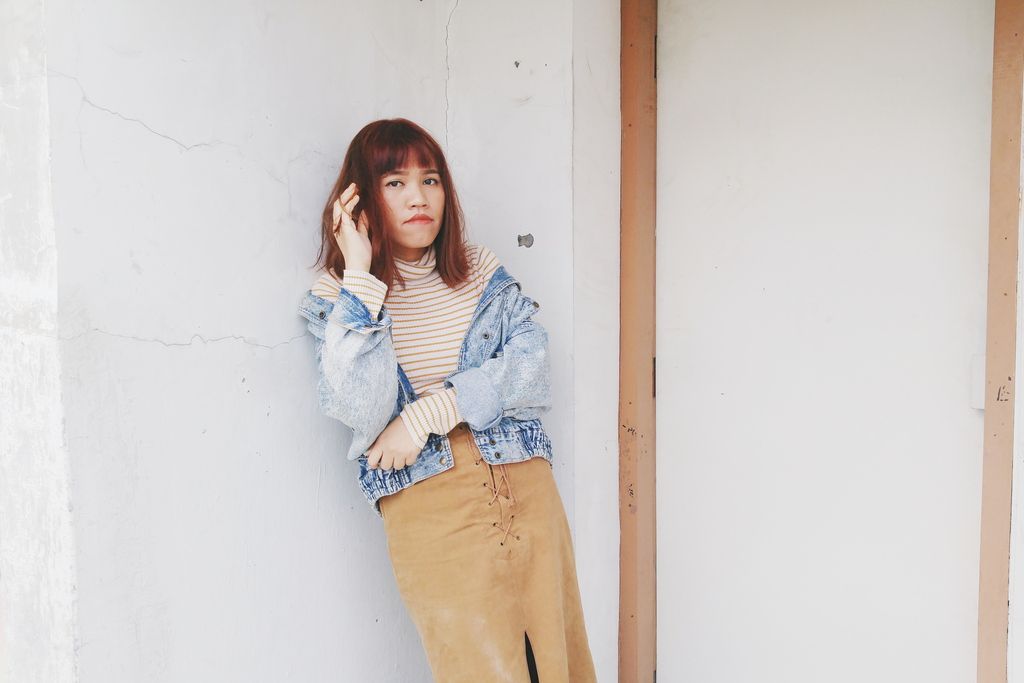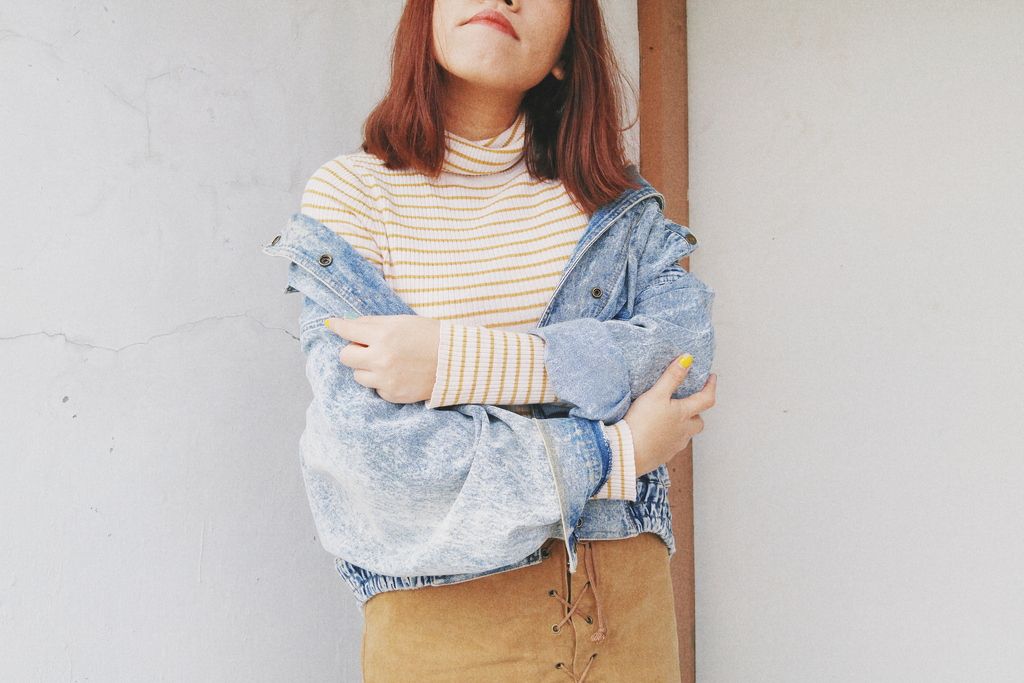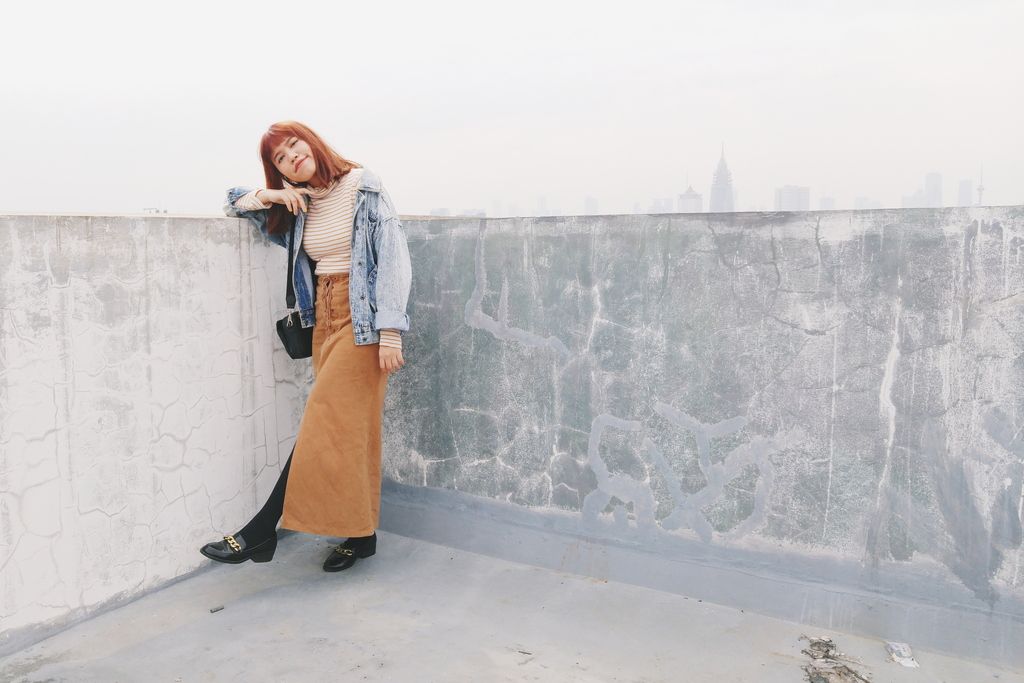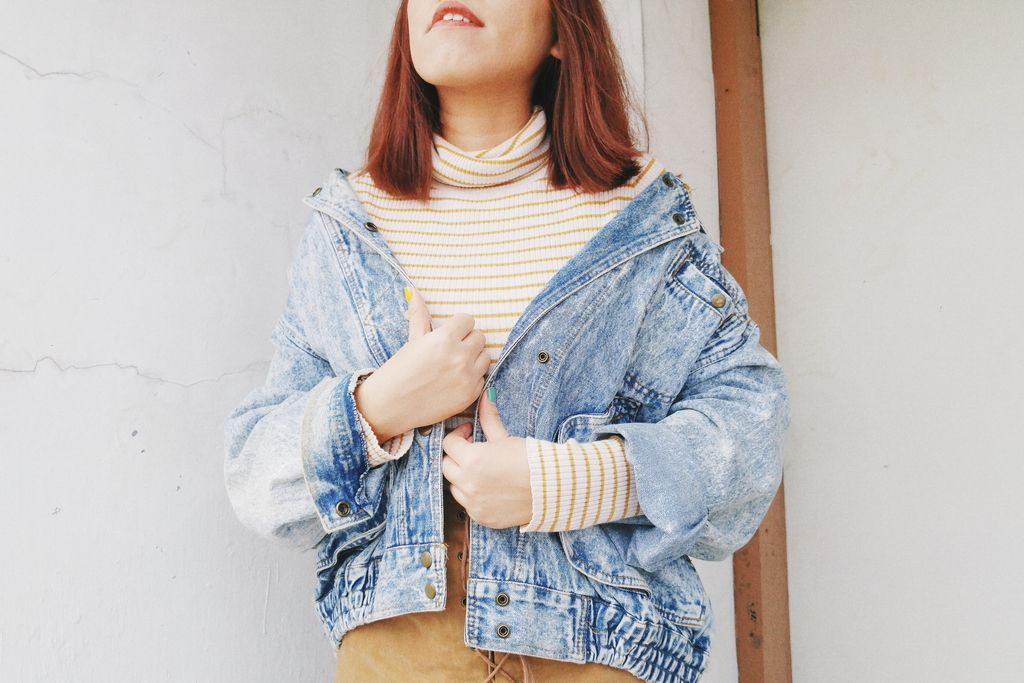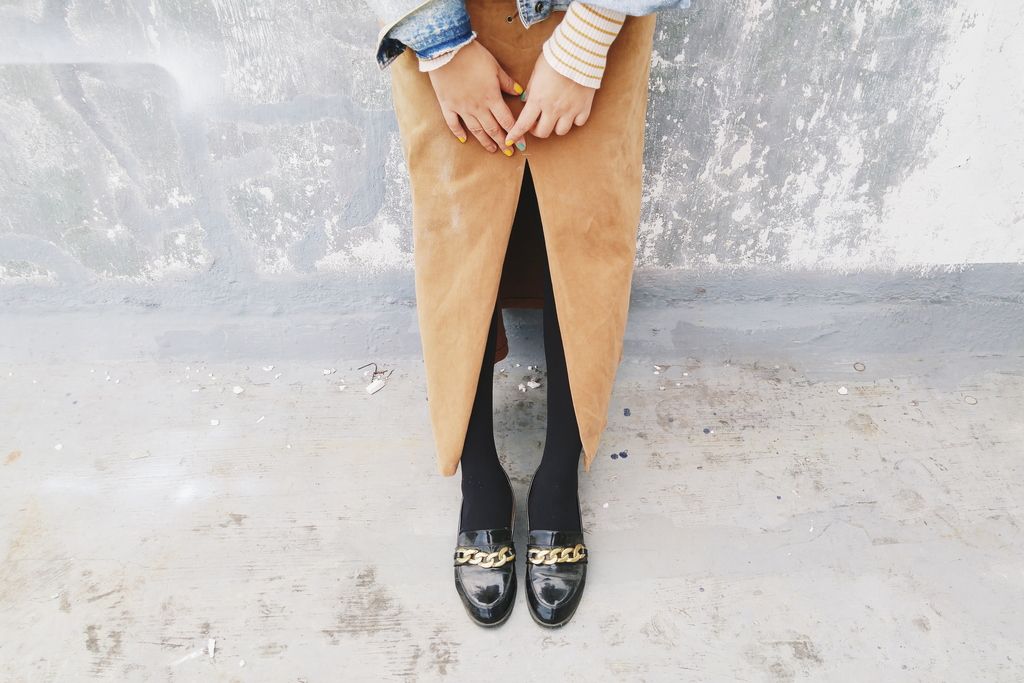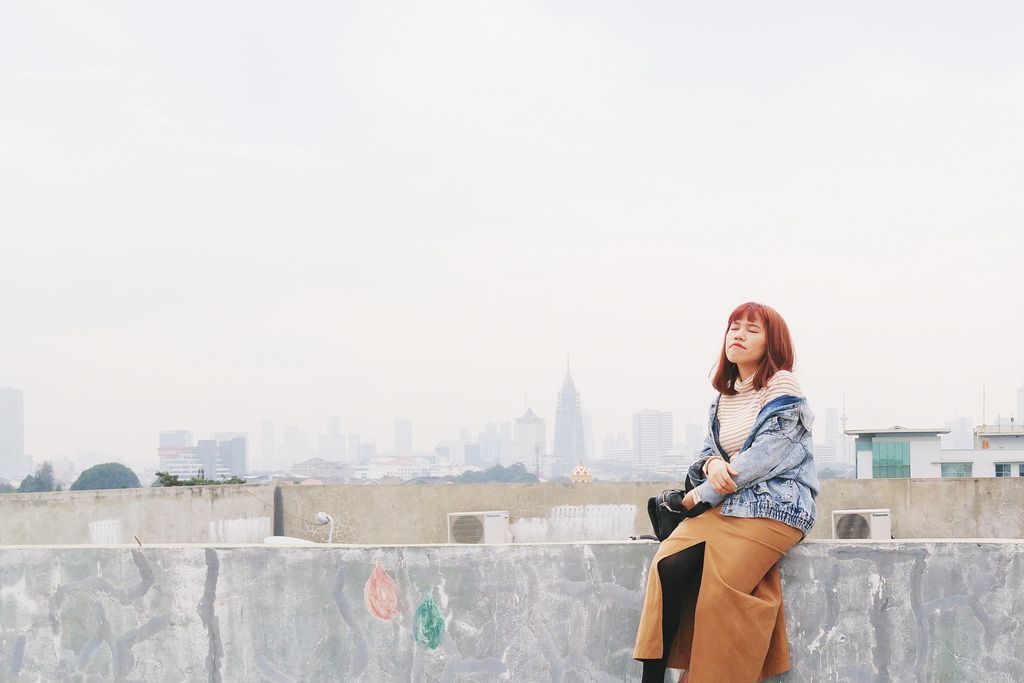 top, denim jacket, skirt - thrift store | bag - ZALORA | loafers - NEW LOOK