DENIM AND SHIRT - #ootd
10.8.16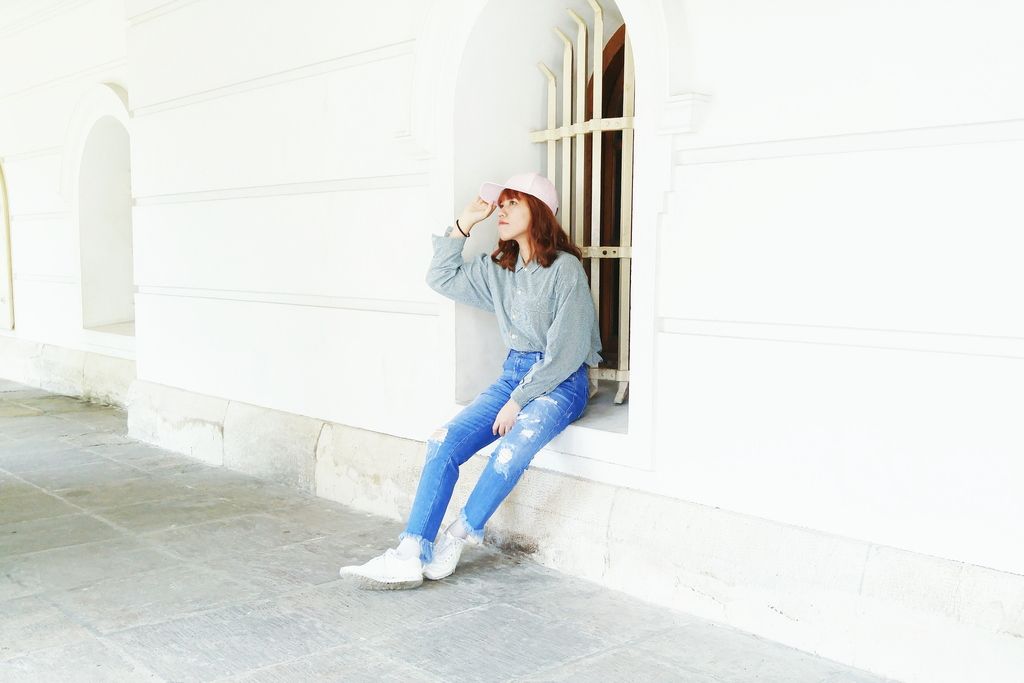 Edited by : Me
I'm currently in Medan, y'all! I hope taking a week of leave dedicated to my personal life won't be a bad idea because to be honest, I've been wanting to do this for quite a long time. I feel like somehow I need to be somewhere else other than the places I usually be. So when my friend told me that she'll be married in Medan I just thought, why don't I took this opportunity? And here I am!
And oh, these pictures were taken while I was on duty, haha. Remember
the post
I told you about Bank Indonesia Museum? Well, I came back! We took pictures outside because I think the white wall is great, plus we need a kind of refreshment. Meanwhile the outfit was just something I decided to wear randomly in the morning because I was in a hurry, but I love everything tho, from the shirt, fringed denim, to this cap! I feel like my personal style is getting more casual these days I have no idea why. Maybe I'm facing a style transition? Well, let's just see!