RESTING SUNDAY - #ootd
5.2.17
It's great to have your sister around! She's been with me for like a month now, and we spent most of our weekends strolling around city and cute cafes (that explains my consistency in updating this blog, lol).
We were actually planning to go to a cafe today, but apparently she is not feeling well so we need to cancel it. Besides, putting some makeup on and look fabulous every weekend is quite tiring too, haha. We decided to rest a bit today and dedicated our
Sunday
to watch tv series. So much need to be finished!
This was my look last week when we met our childhood friends, Wilona and Disa. Wilona was my classmate in primary school, and Disa was my sister's. I'm glad nothing feels awkward when we finally met, although we haven't seen each other in years. Probably because that's what the real friends are. You'll never lose the 'connection'. We even accidentally coodinated in the same color palette! (You saw it on my Instagram story). Not too much alike tho, but you can see some pink, blue and green in our look. I'm being exaggerating, I know. Haha.
Edited by : Me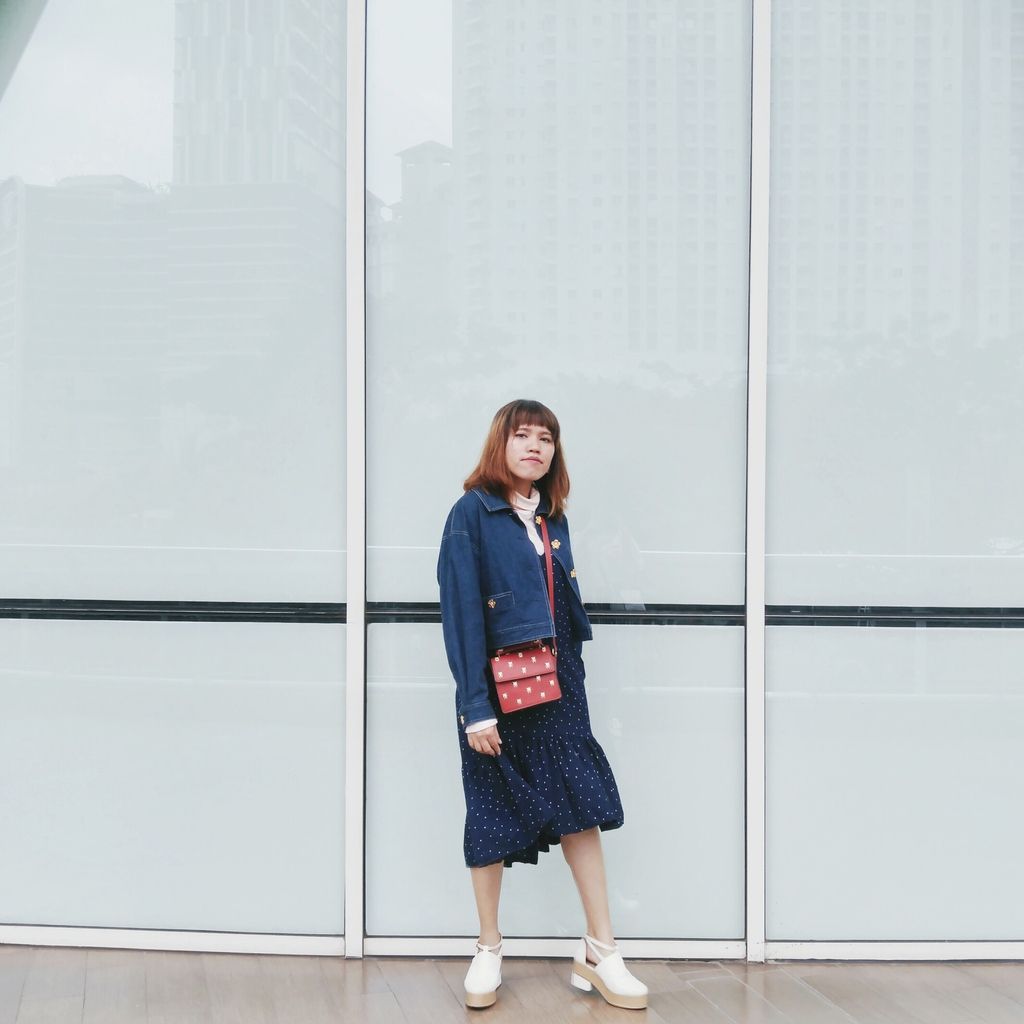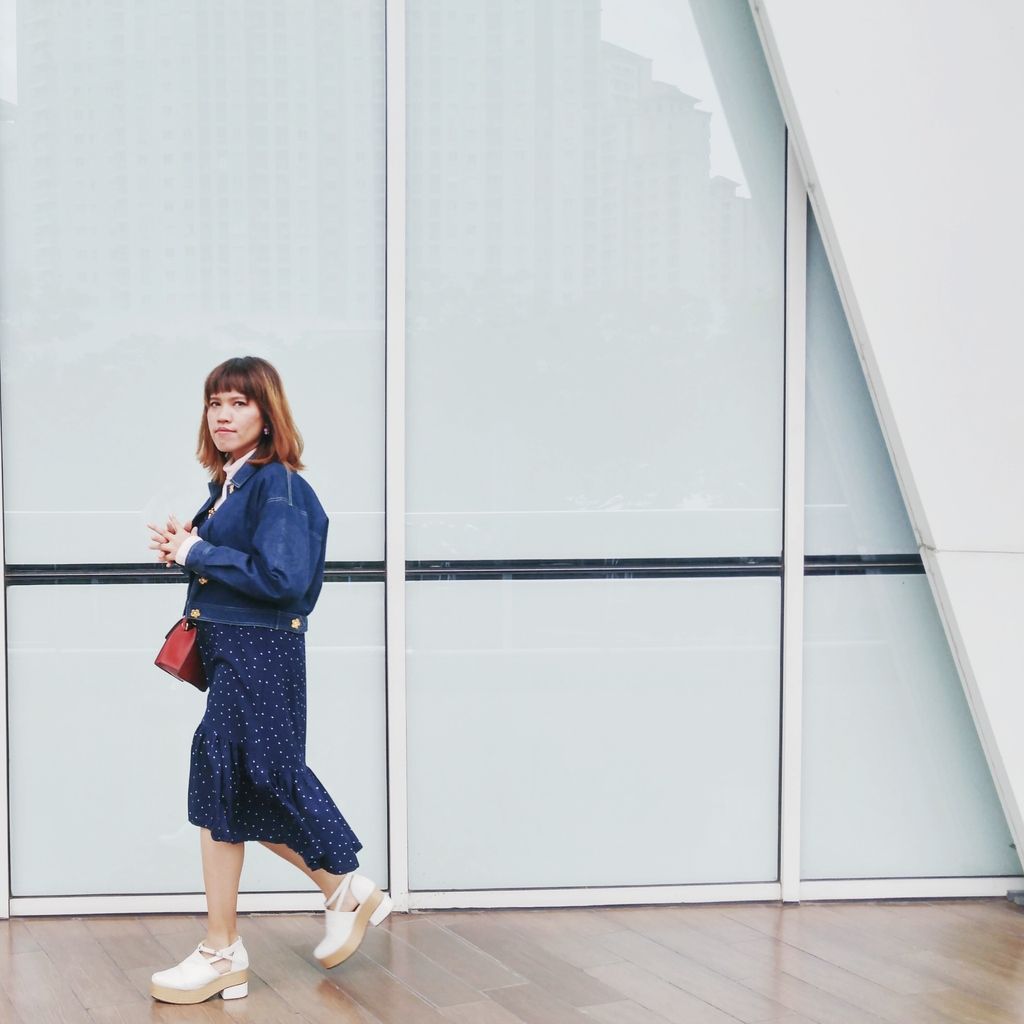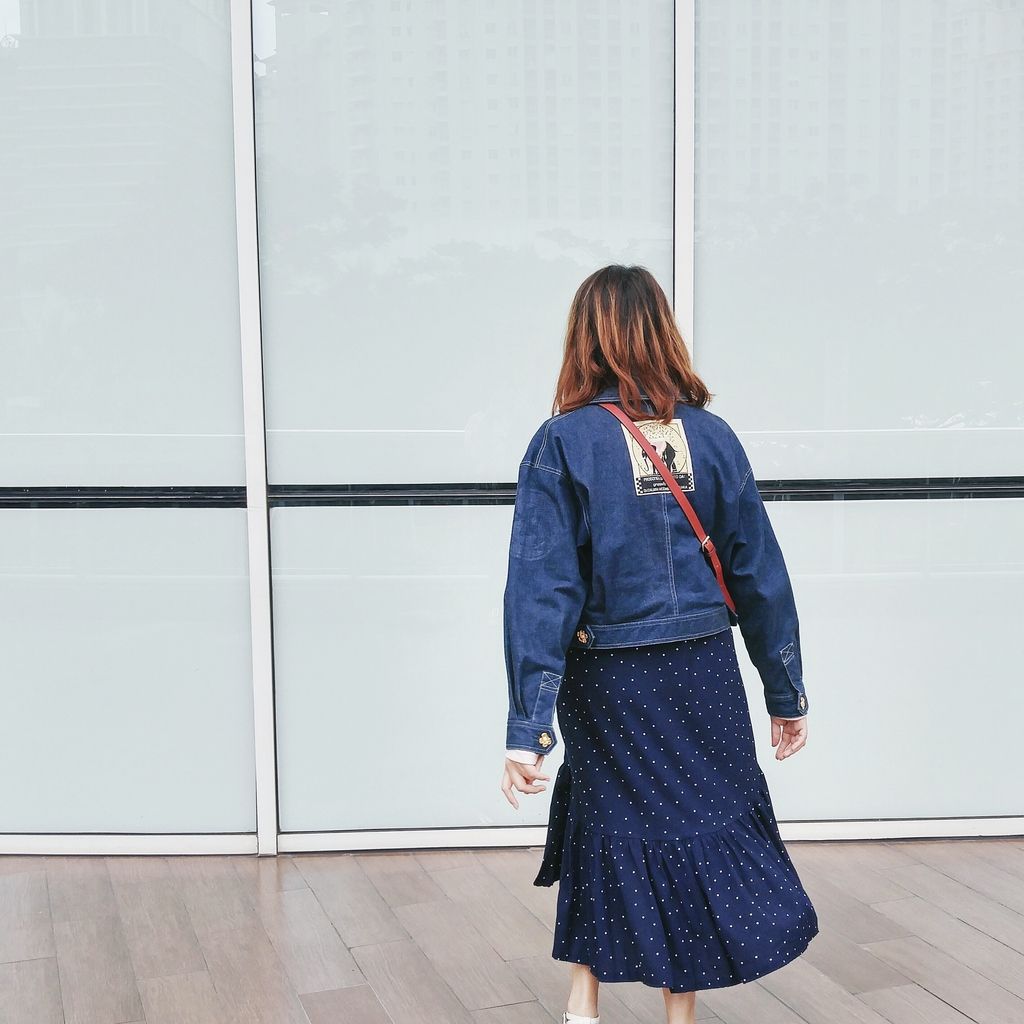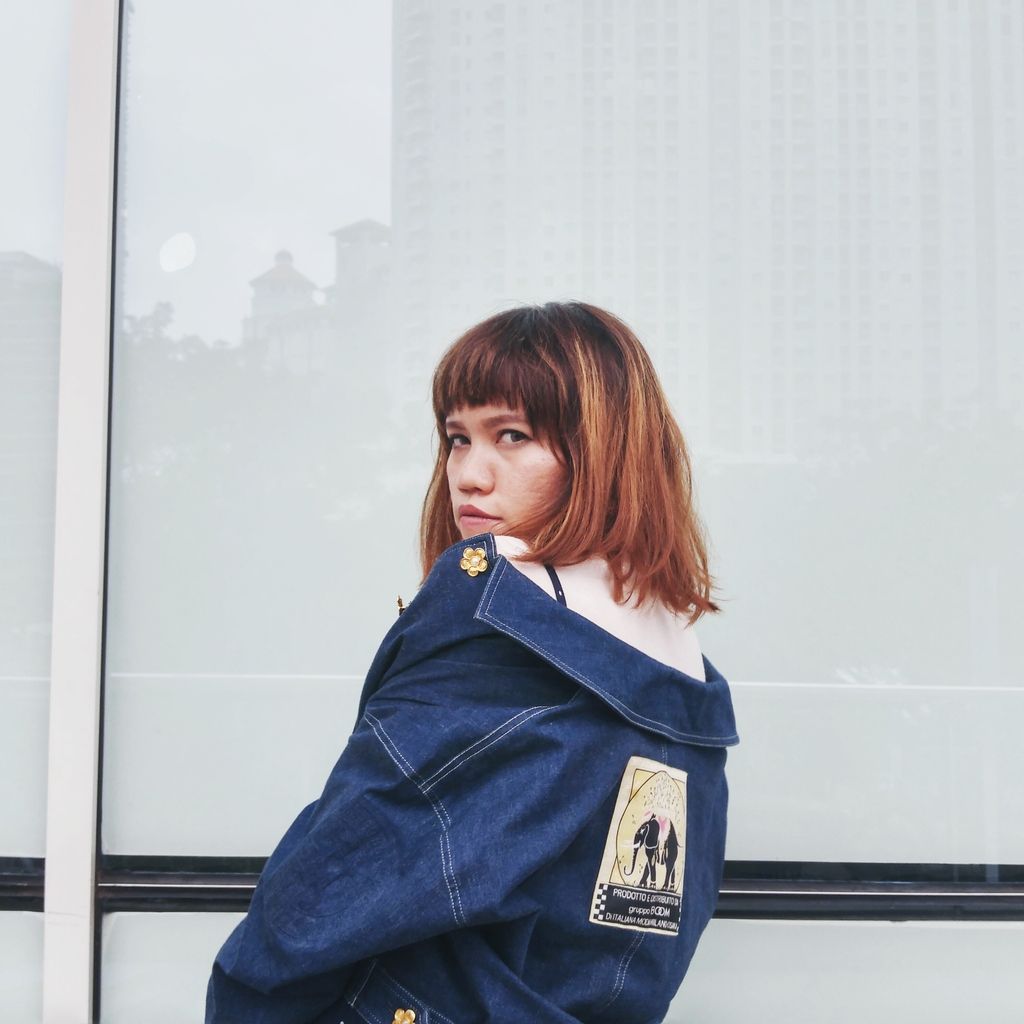 cropped jacket and pink turtleneck - thrift store | spaghetti strap dress -
Duscha
| sling bag - ZARA | shoes -
Avocado Shoes