What I mean as dilemma is more like a style dilemma. Is it just me, or has everyone (oh well, ok...EVERY GIRL) ever feel like I did? I was about to hang out with my girls and ended up being late just because I didn't know which bag and shoes should I wear. Haha. Kinda silly, I know. But for some girls, it is as same as the first world problem :p
This was the problem. I was confused between the combination on the first picture below...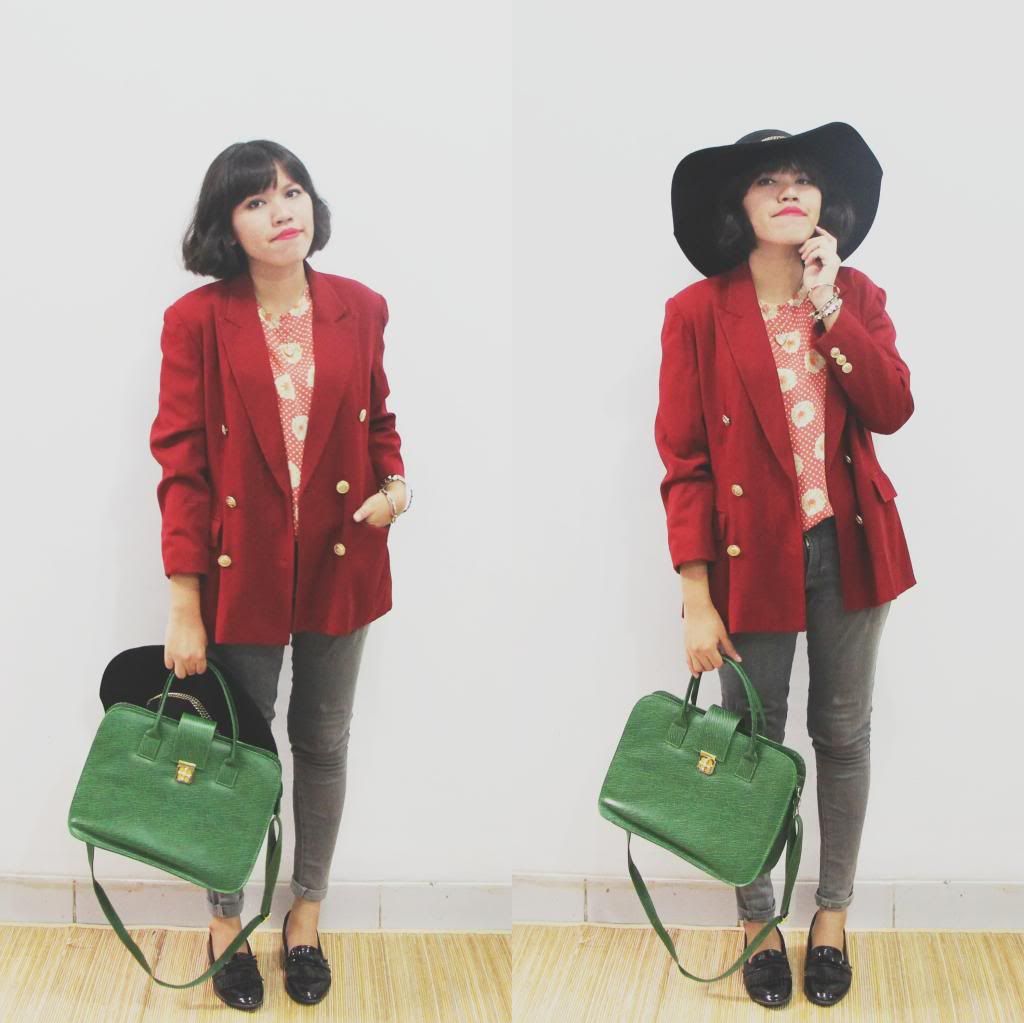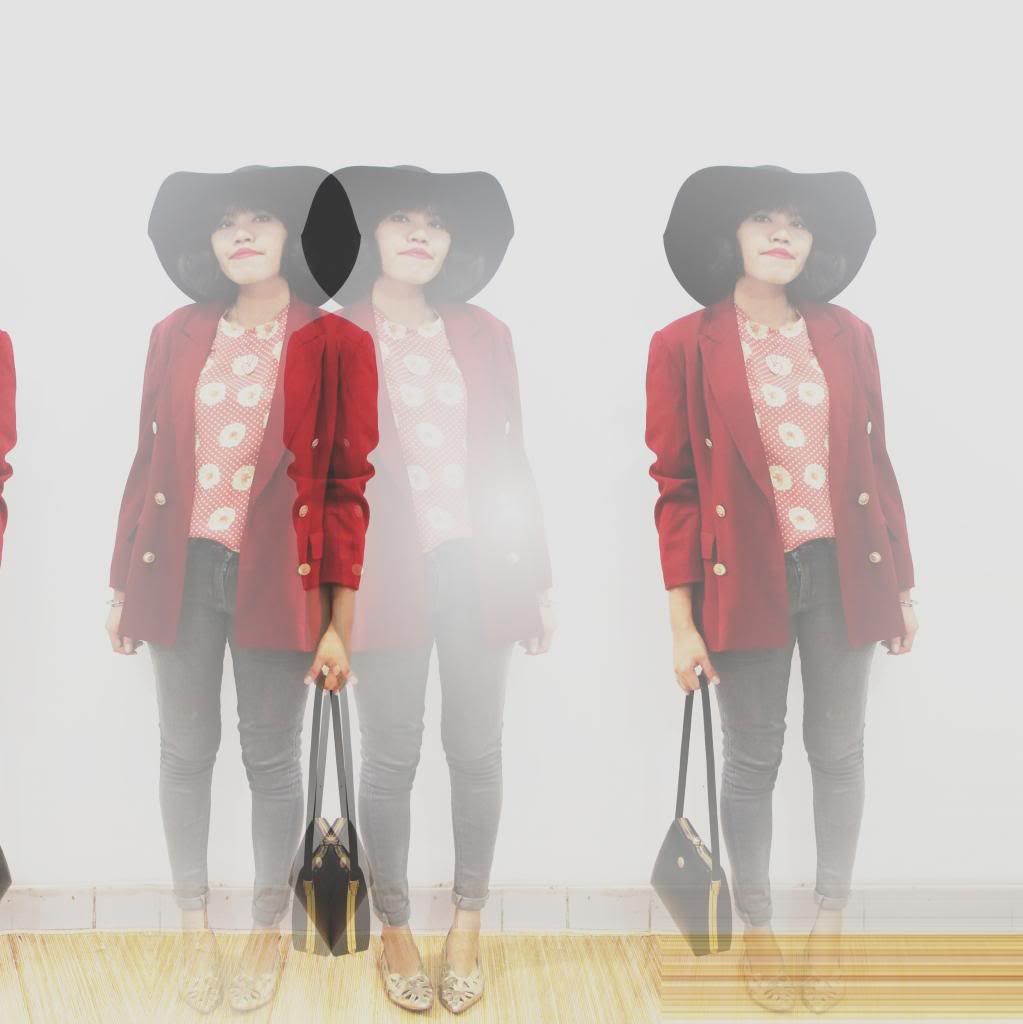 I went back and forth from my shoe rack to my room for almost like 15 minutes (and more, I guess) until my grandma saw me and said that the one with black purse is better. And then I thought.. that's it!! That's what we need when we were in confusion of dressing up. A suggestion from other people would be helpful to get us out of the complicated situation. And in my situation, I got it from my grandma :)
Ok I'll see you soon on the next post and don't forget to

VOTE FOR ME

here to win Fimelahood Style Seeker Hunt. I need more votes because there are more contestants whose votes are way higher than mine and I'm afraid I'll not make into the top 10 (7 finalists with the highest votes and 3 finalists according to the judges choice) if I don't get more votes soon. So pleaaaase vote for me EVERYDAY. I would be feeling so so much thankful if you could just spend at least 5 seconds to vote for me. Remember, EVERY VOTE MEANS A LOT.
floppy hat and necklace - Forever 21 | top and blazer - thrift store | grey jeans - Petisah | loafers on the 1st picture - Prince Edward Market (Hong Kong) | green bag on the 1st picture - Petisah | cut out flats on the 2nd picture - Sheinside | vintage purse on the 2nd picture - thrift store