I know it's not Halloween yet but I just wanted to post something different on my blog. I'm not good in writing stories so just let the pictures do the talk :B
....or maybe I'll tell you just slightly....
Make sure you play the song I put under the first picture before read the whole post so that you'll get the feel (just in case you're really curious about my story :p)
Basically this is about Maia, a girl from an unsual family. Her father is a pumpkin-man, and her mother is a vampire. Well she has fangs, of course, you just cannot see it clearly because it's hidden in her mouth. She doesn't really like to show her fangs because she thinks that makes her look ugly (actually it's because I cannot find the perfect "fangs" while editing this picture, haha). Not too far from her house, there is a hideous forest where people usually stay away from it. Sure enough it's because it's creepy and cursed. But not for Maia. There's something enticing about it and she just happy being there. She likes to hang around and make friends with animals in the forest, especially birds and spiders. She's weird, I know. But don't you think birds are the amazing singers? And spiders, they just make the coolest webs ever. The strongest ones. Maia learns a lot from them. Well, for now there's nothing Maia wants except for one thing, that someday she'll have her own journey to the places she's never been, of course along with her beloved friends. Still waiting for the chance to come though. Hopefully soon..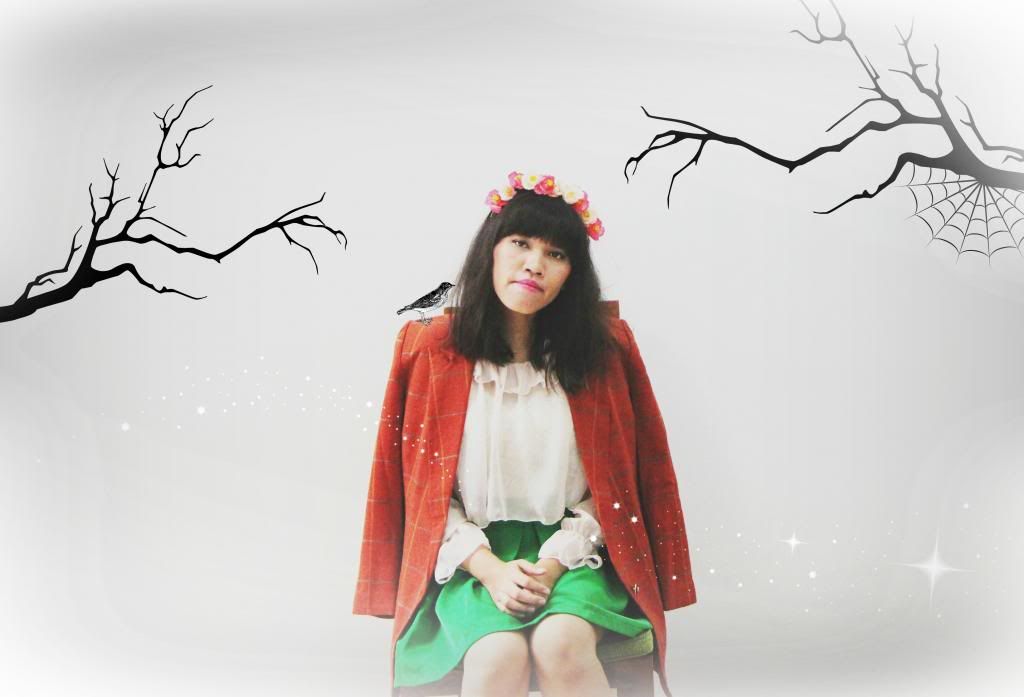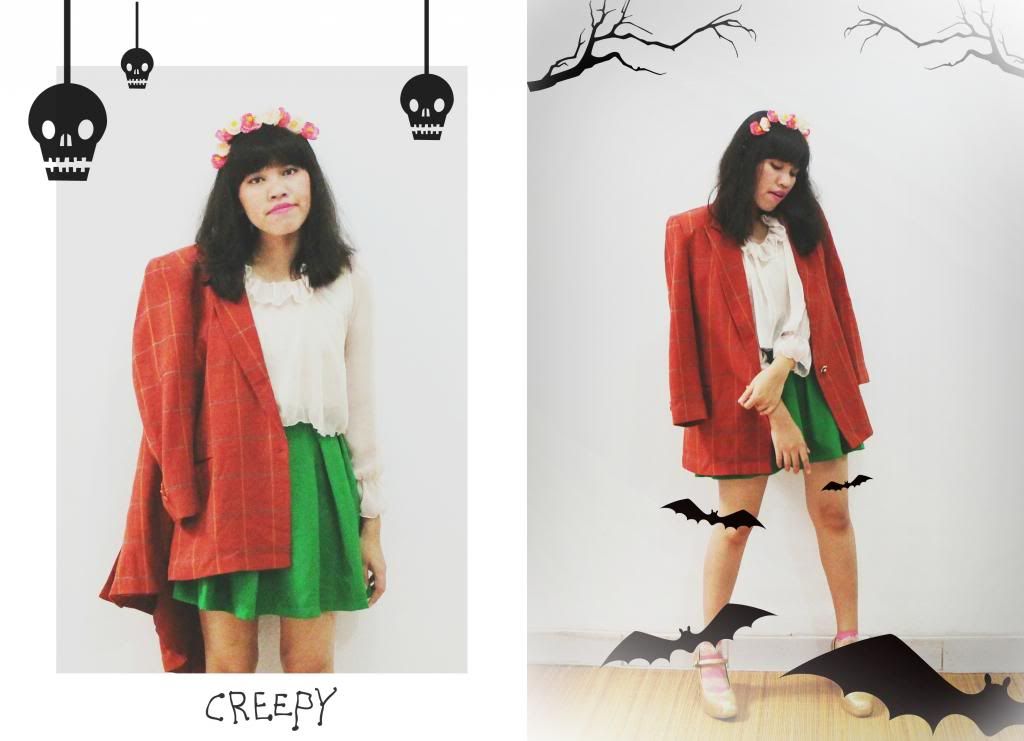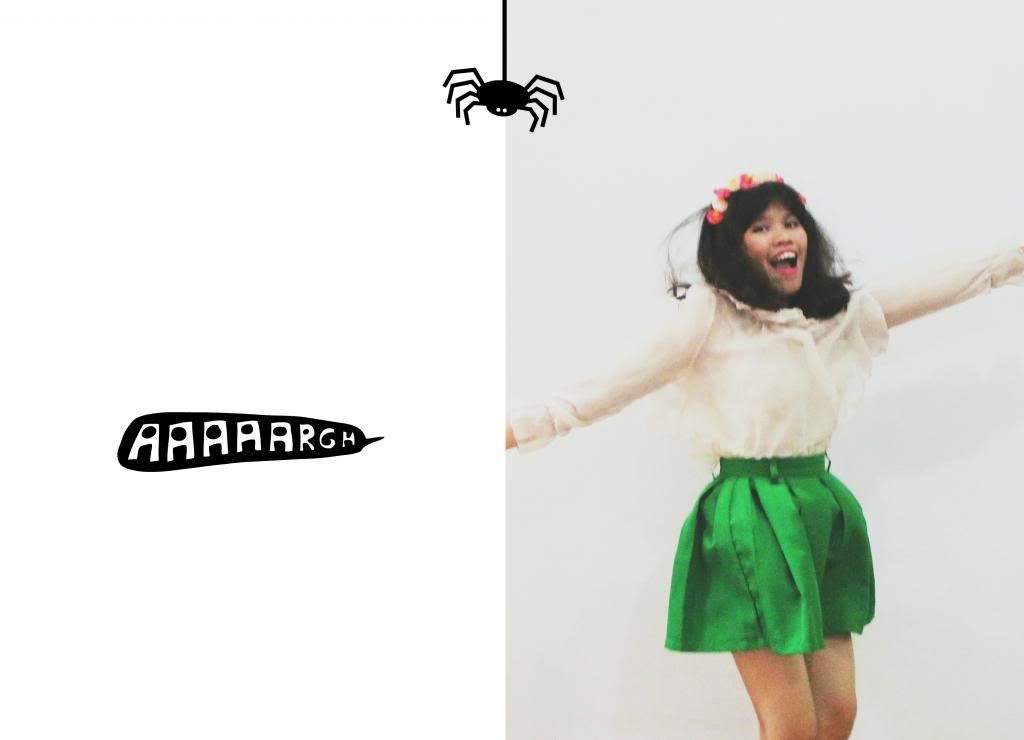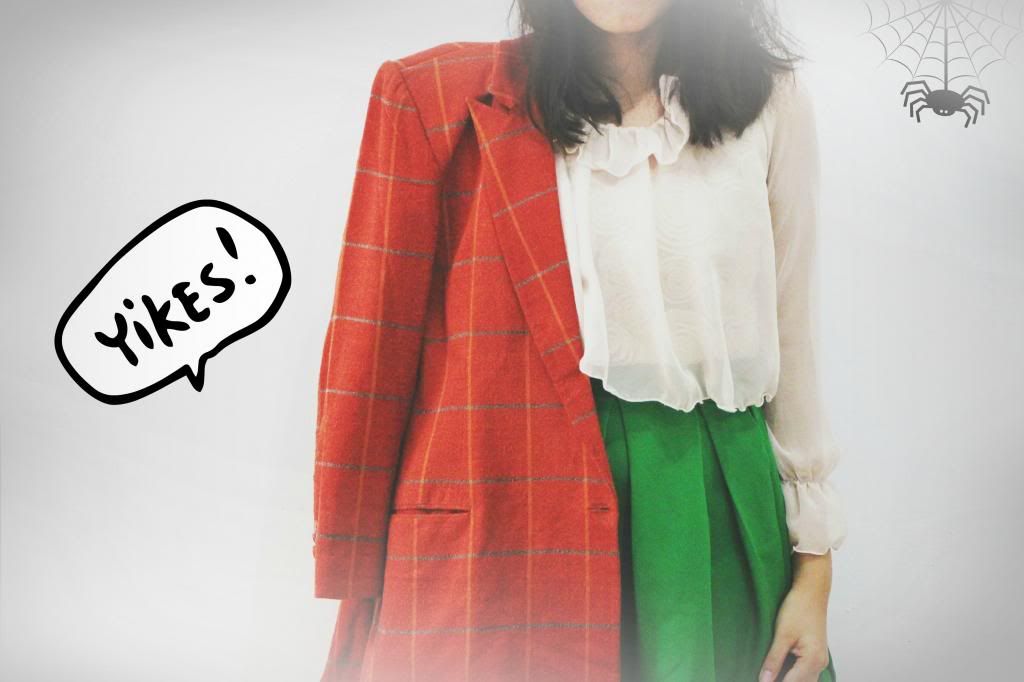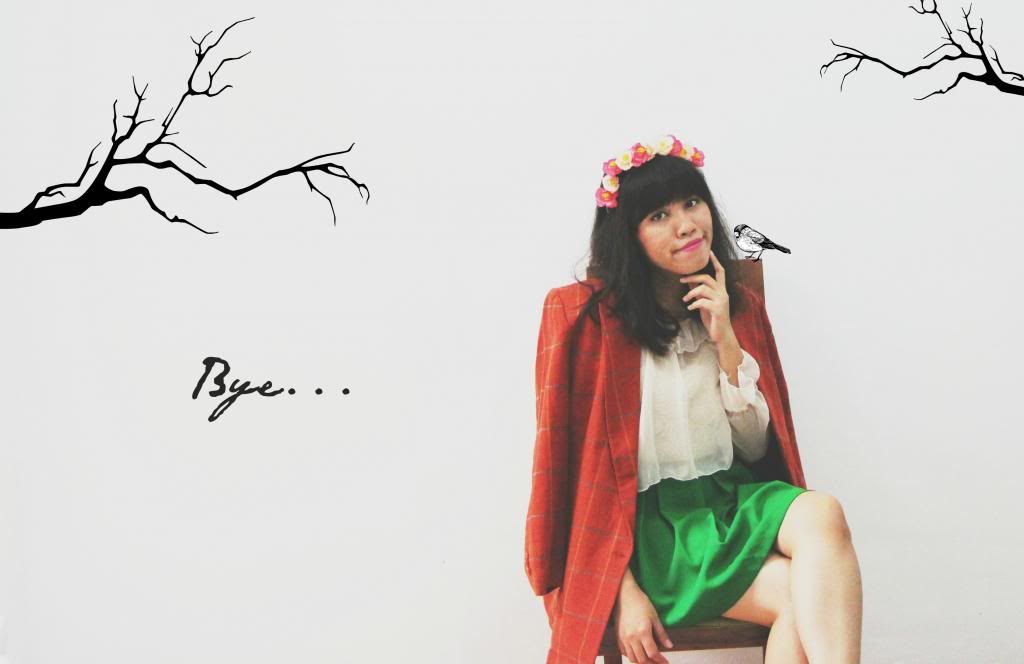 headband - DIY | pumpkin plaid blazer - Grandma's | sheer floral cropped top - forgot where I got it, sorry | sheer ruffle cropped top - somewhere in Hong Kong | green skirt -

Do More Shop

| socks - my sister's | glittery heels -

June and Julia