It is quite a silly fact knowing that the girls at my work are mostly into the same music taste, art and sense of style. Maybe that what makes me feel so comfortable working here. Alex Turner, Passion Pit and Wes Anderson are just a few name of our favorite people on earth whose work we adore too. But, one fact that you must know that, most of the girls here are having the same hair cut. You can see what my hair looks like, right? Yes, the bob hair cut! Not to mention that sometimes we could be even seen wearing the exact same outfit. From head to toe, literally. Haha.
So,
here are some of the little #ootd snapshots I took with them after office hour, which is one of our favorite things to do (quite often!).
See you soon on the next post!
Edited by : Me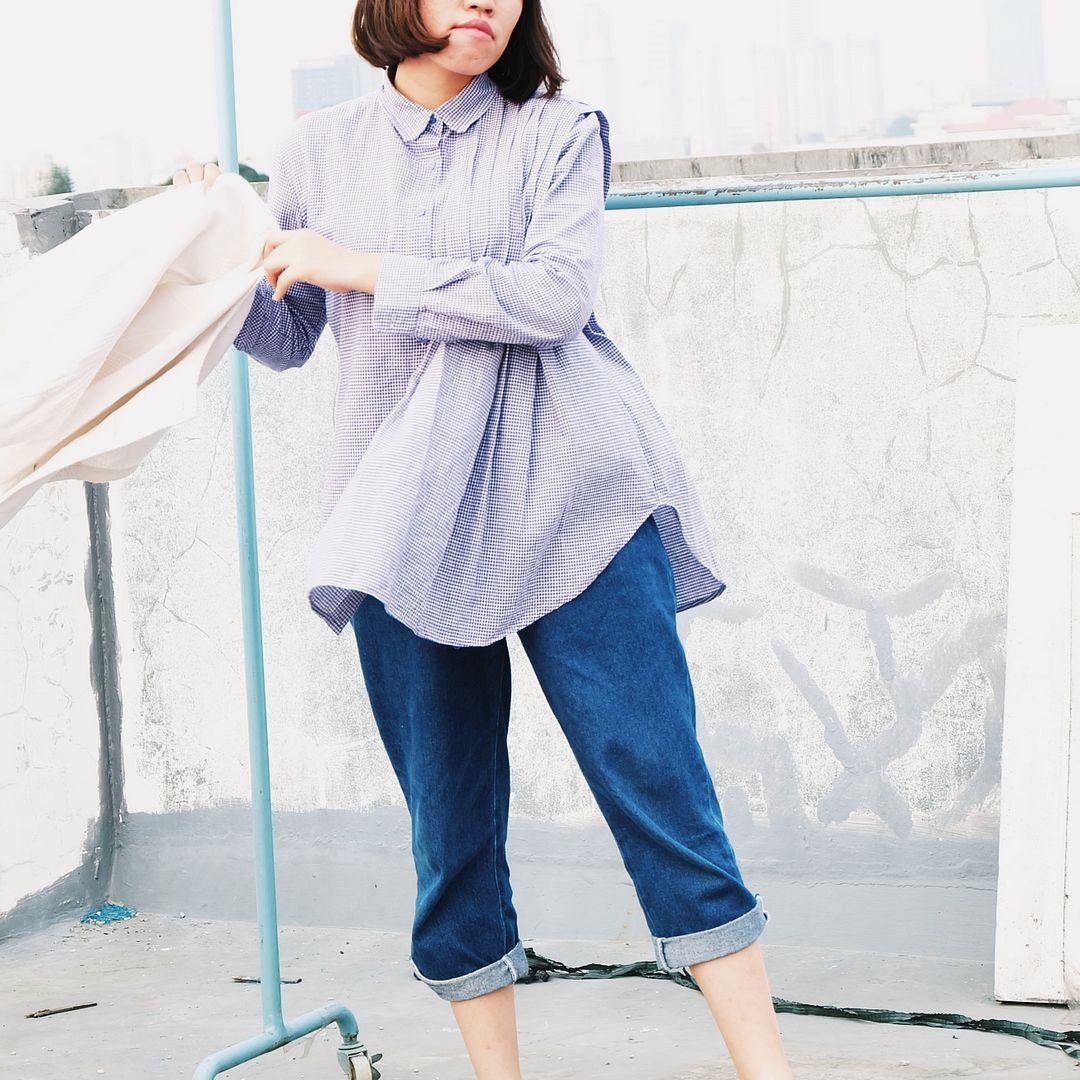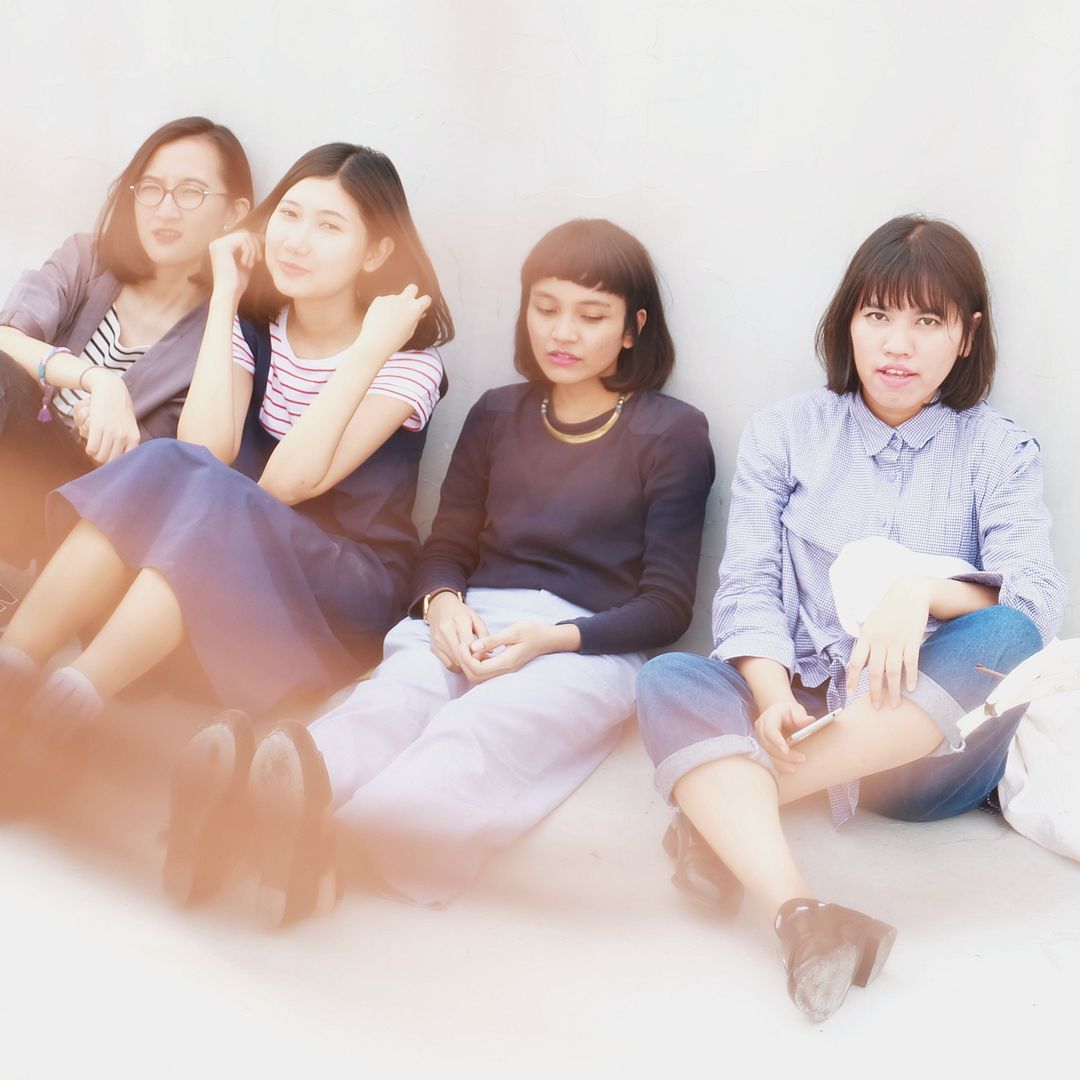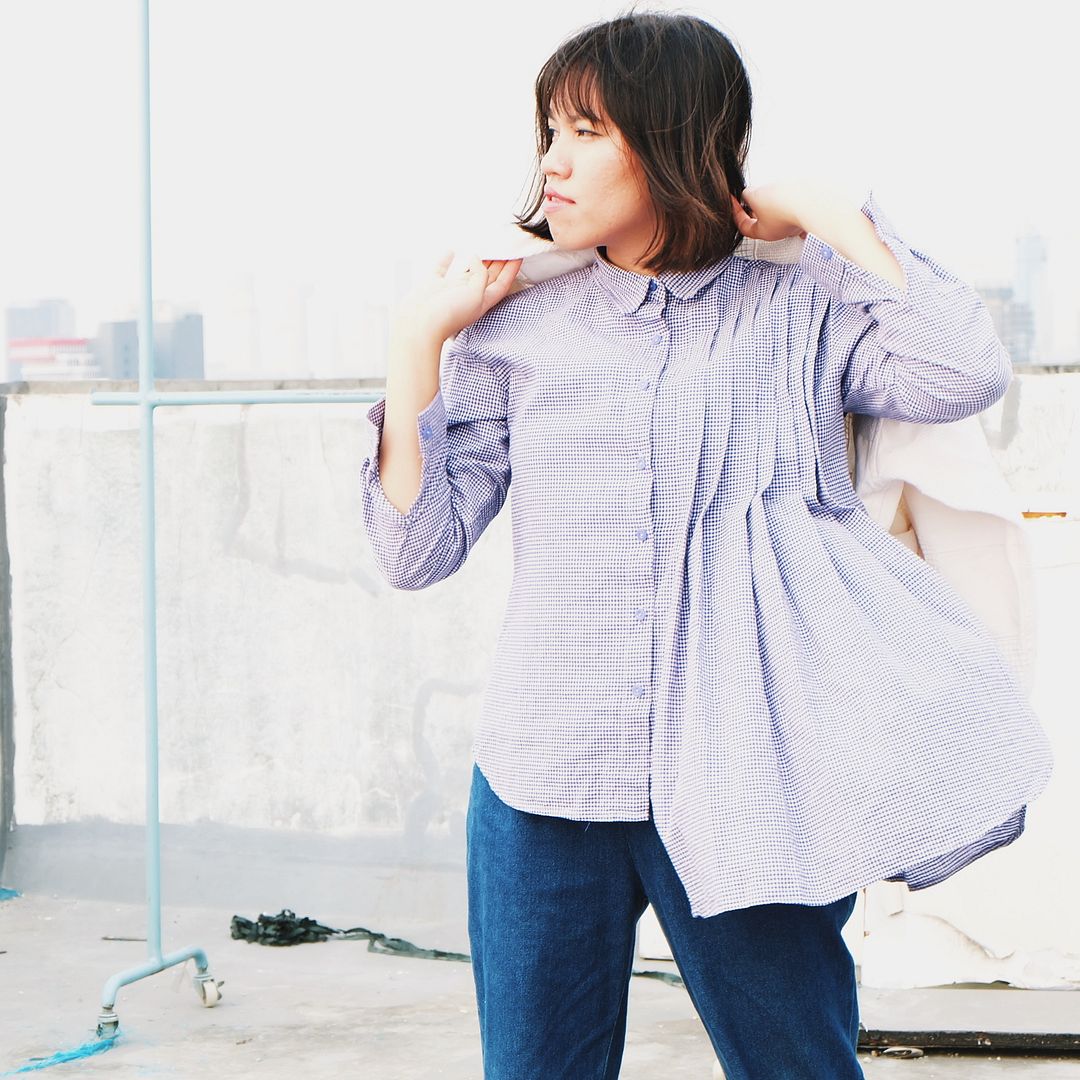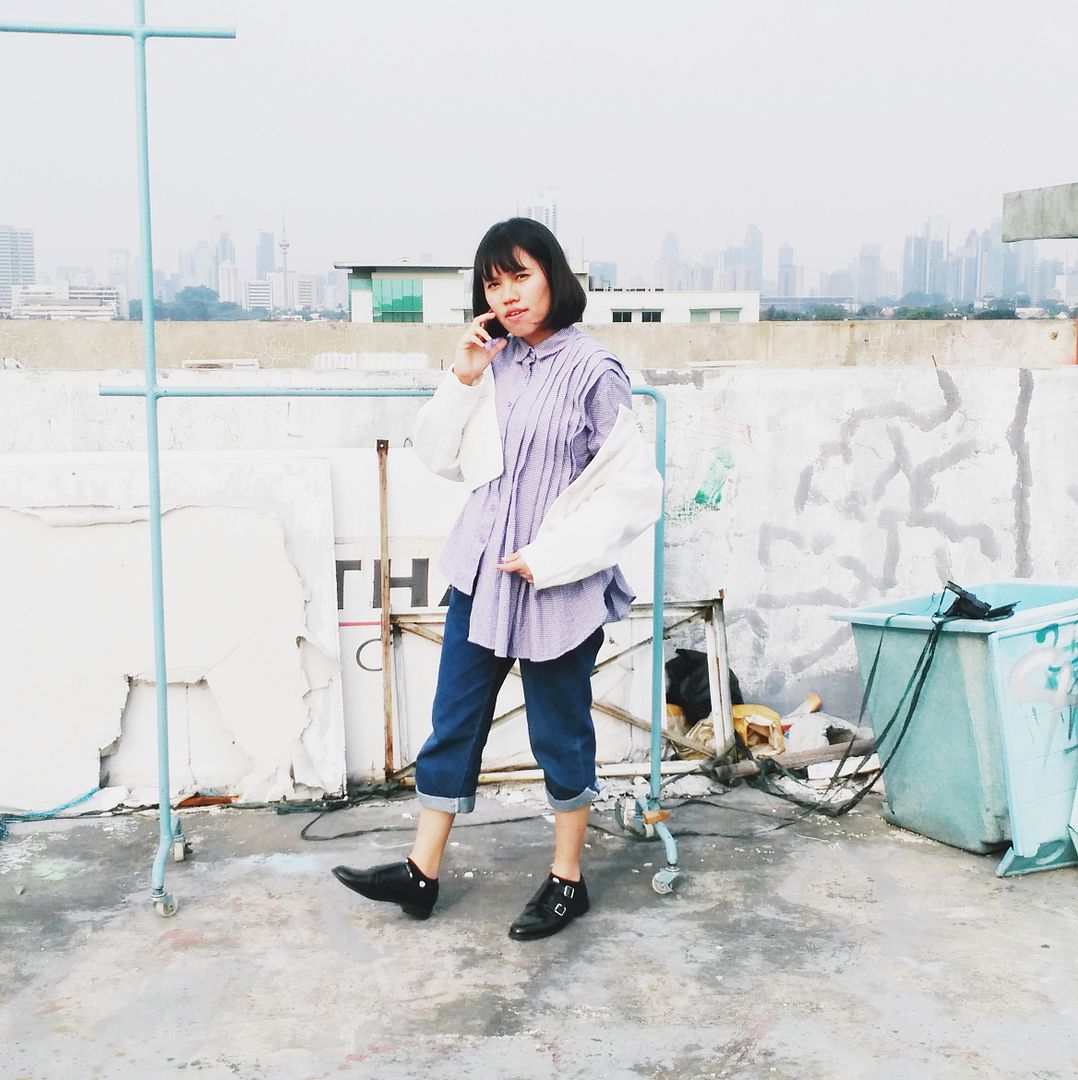 pleated long sleeve shirt -
PICNIC
| white cardi & rolled up denim - thrift store | polkadot socks - Forever 21 | monk strap shoes - TOPSHOP