For The Time Being
23.7.13
Aah, I know what you think. This sweater again! Haha. I love this baby though. Probably one of the most warm and cushioned sweaters I've ever had.
As you may know, I'm currently living with my grandparents in Bandung. The weather here is freaking cold oftentimes and I'm not used to it yet. But the good thing about it is that we can do layers anytime we want with no fear about getting too hot and sweaty. Am I right? Well, let's just say I kinda have a love - hate relationship with this kind of weather. And thank God my mom left this old sweater of hers here! She used to wear it when she was young, and it's kinda funny knowing that now me, her daughter, is wearing the same sweater :)
And oh, grandpa finally knows how to use the camera. Wohooo! Thank goodness for the improvement of tehcnology these days. The touch screen feature is really helpful!
Anyway thank you SO MUCH for those who already supported me during the Fimelahood competition. I didn't make into the top 10 though but I'm proud of myself. At least I've tried, right? There'll be no regret of course because I believe there's always something to learn from a failure. Well, next time I'll be the winner!! *Hopefully* / *Just kiddin :p*
Photographed by : Grandpa
Edited by : Steffi Santa (Me)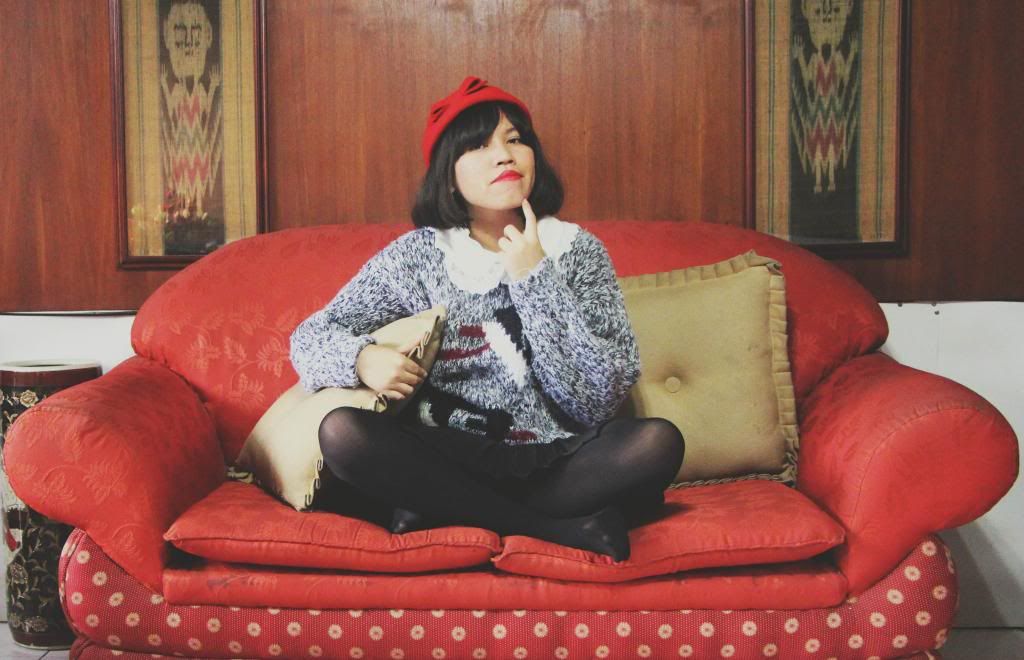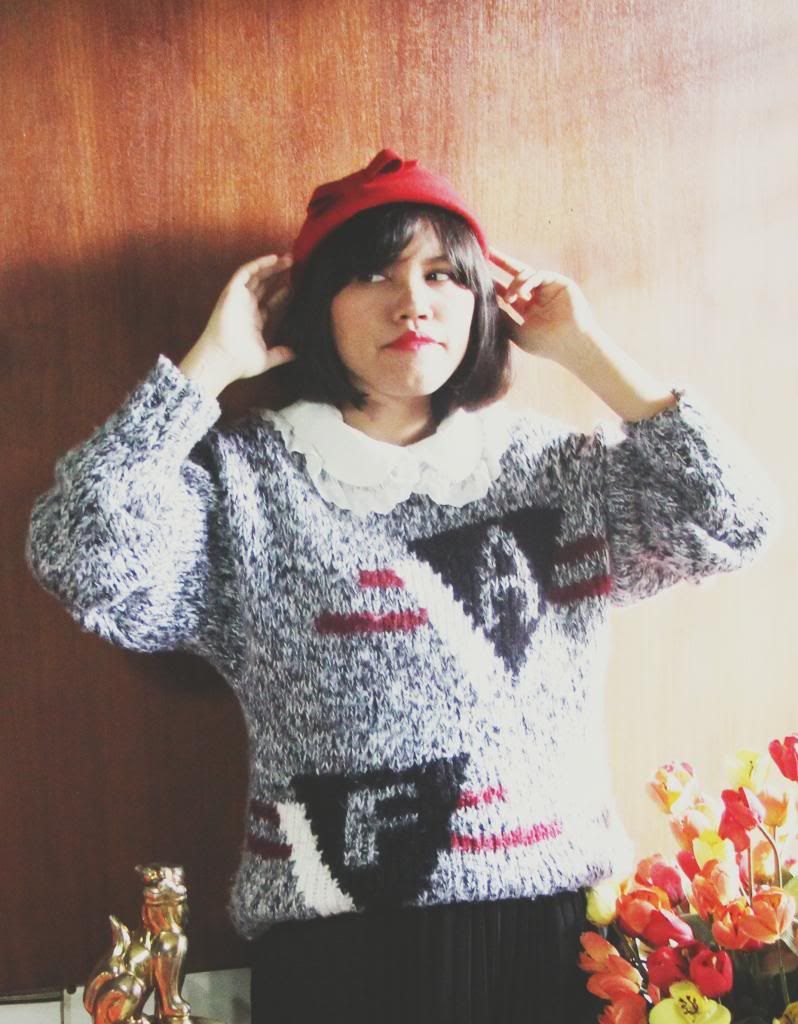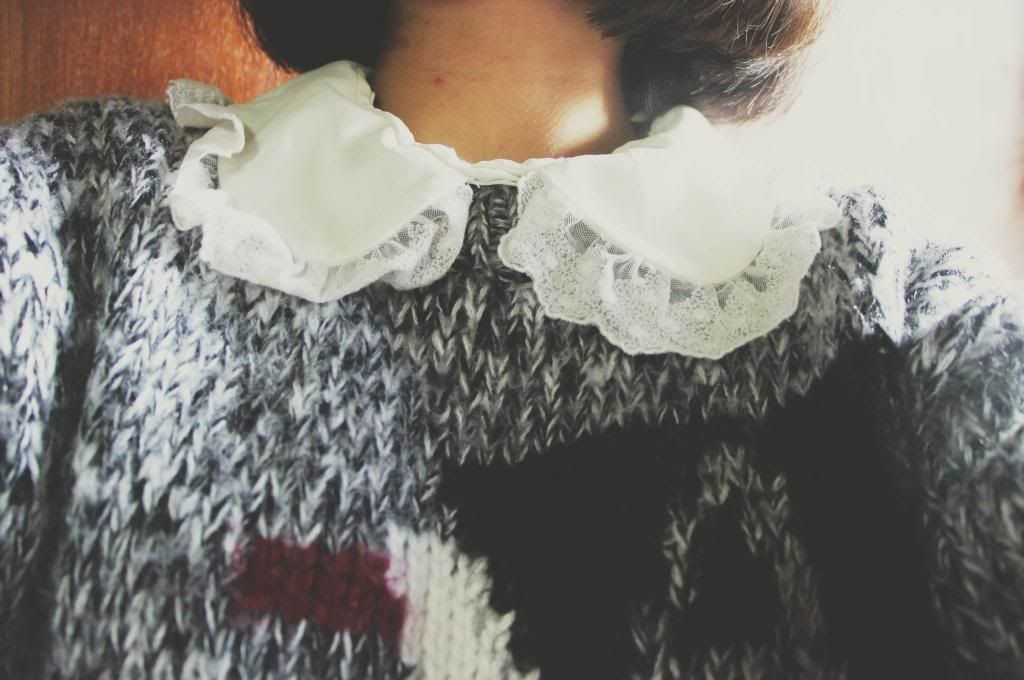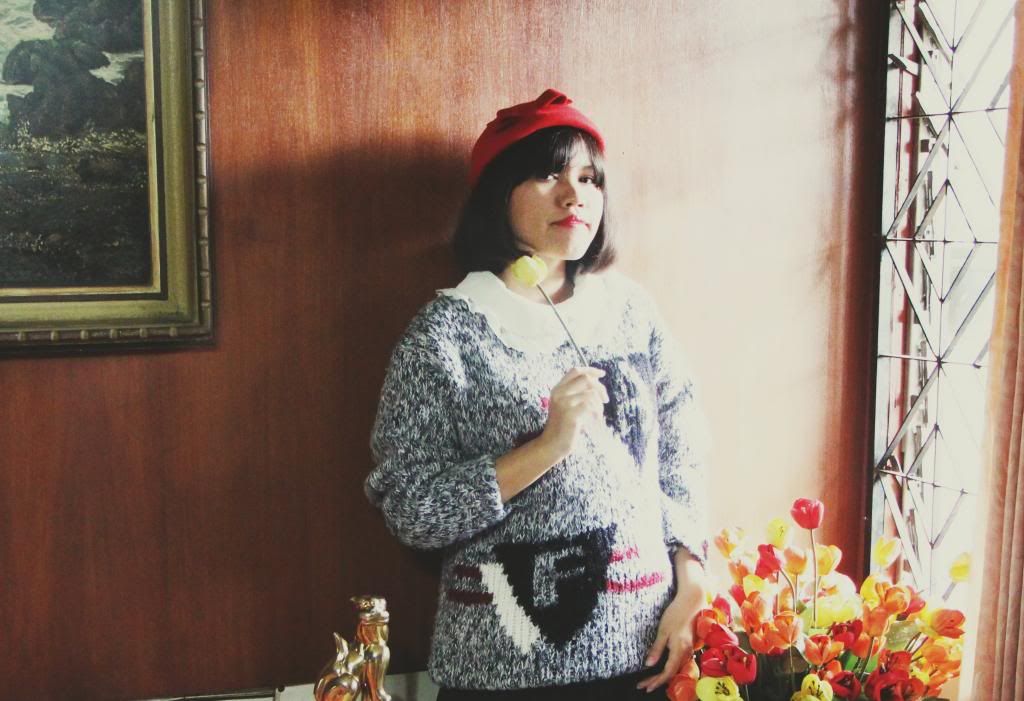 sweater - mom's | lacey collar top - thrift store (Pasar Gedebage - Bandung) | skirt - Kivee | unbranded tights | hat - gift from my sisters