Types of Crop Tops
10.7.13
Crop top has made a huge comeback and become one of the famous IT fashion items ever since. That's why we often see it worn by almost all of the fashionistas and celebrities around the globe lately, especially when the summer is hitting on us. It is not only because it's cool, of course, (well,showing a little skin especially if you have that amazing flat belly is kinda cool, I think) but also because you can be effortlessly stylish just by wearing that one piece along with high waisted skirt, shorts or even pants! It's kinda different than the 90s and early 2000 era where we've seen Britney, Christina Aguilera or Gwen Stefani wore it with the low waisted pants. Nah! I think the good way to wear it today is with the high waisted bottoms where you can look more classy and feminine without trying too hard.
I guess you already knew about how to wear crop tops. It's so simple, as I said previously. You just need to pair it with the high waisted bottoms. But what is fashion without some knowledge about it, right? So here are some types of crop tops that I know. I hope it is educative enough and you can get something from it. Let me know if there is another type of crop tops that I haven't write here so that I can transfashion this post to get it even more updated :)
1. Bustier
2. Crop Tee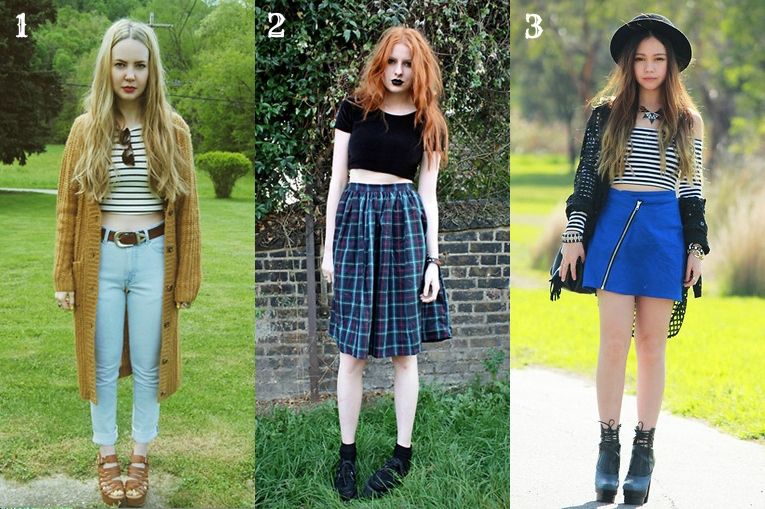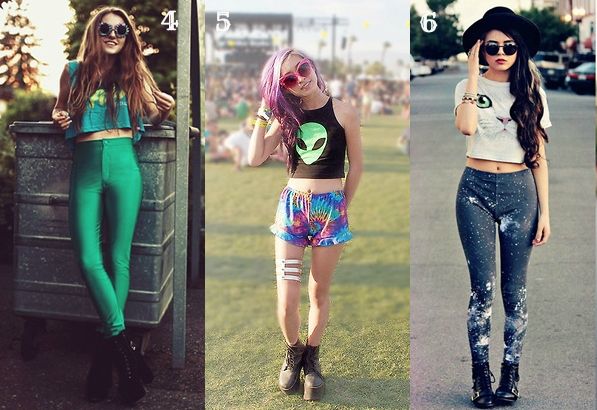 1

,

2

,

3

,

4

,

5

,

6

,

7

,

8

,

9
4. Crop Lace and Crochet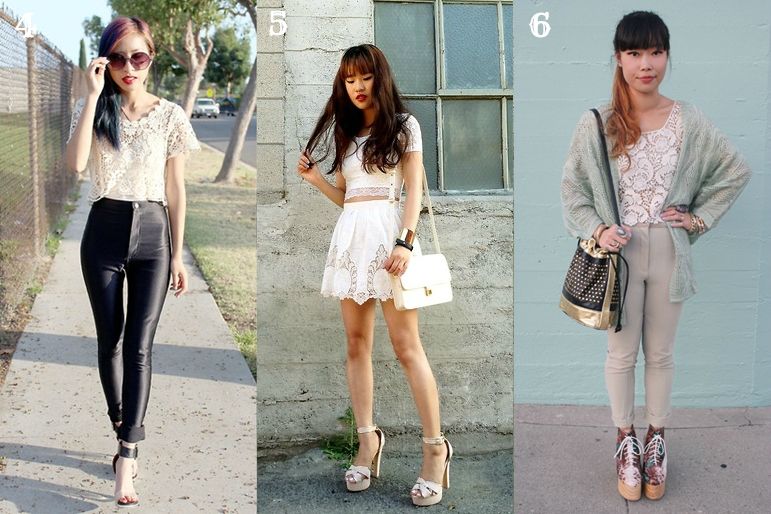 Source :
1

,

2

,

3

,

4

,

5

,

6
Well, that's it. I love crop top, but I don't think I am brave enough to wear it because umm... my belly is horrible. Haha!! But if you have a flat belly I think you should try to rock it on. You know, the beauty in crop tops is when you have that show-some-skin moment and feeling cushioned in it especially if you have that pretty little waist. Perfection!!