Who Coloured The Green Skirt?
12.7.13
So here's a new outfit post for you! Please do mind the excessive light because I just realised that the 9 AM sun in Bandung and Medan is totally different. In Medan when I took outfit picture around 9 AM in the morning, the sun is very friendly that I could take more than one. But not in Bandung -_____-
And yes, I wore my new skirt I got from Ebay! Been wanting this like, FOREVER. I finally had the urge to buy it when I saw

Putri

from

Supernice

bought herself a pair of kitten heels from

Ebay

. It took around one month to get this baby on my hand though, but it's definitely worth it. Besides, the price is not draining my wallet too much haha.
So that's it for today. I'm planning to hunt for some vintage stuff with my grandma today. Hope you're all having an adventurous day just like mine!!
Please please do

VOTE FOR ME

!! (Click here)
Voting time will be closed at July 17th and I need to get into the TOP 7 with THE HIGHEST VOTE. I'm now in the 8th rank. If only I could beat the last one. Kinda need about 100+ votes so.... VOTE VOTE VOTE!! That would mean so so much :')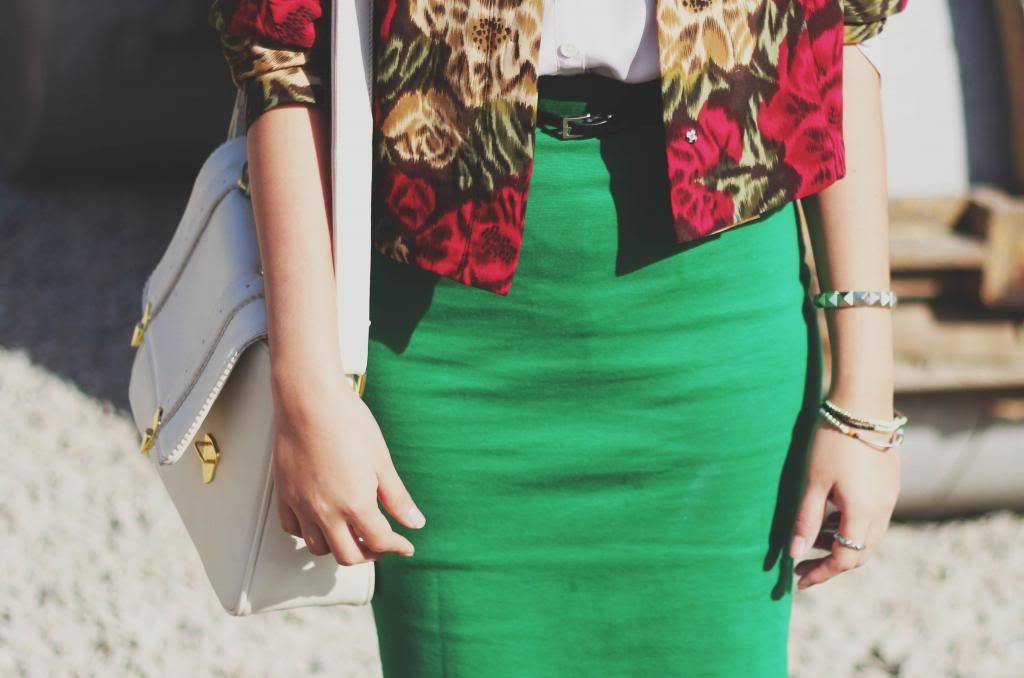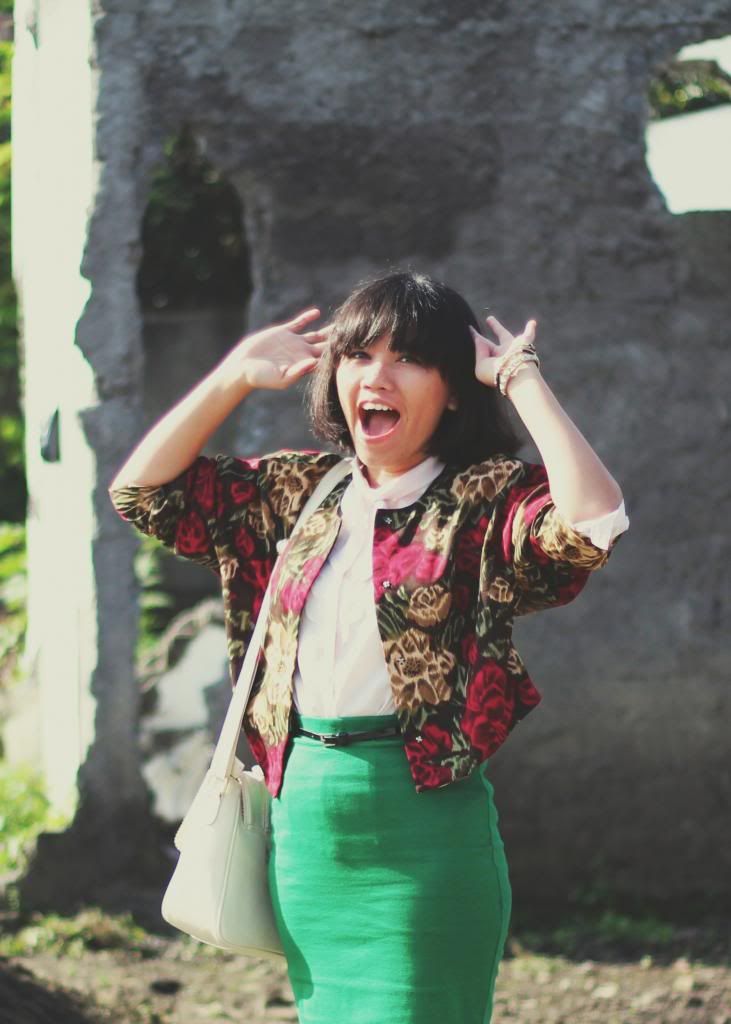 blouse and outwear - thrift store | green pencil skirt - Ebay | bag - Gaudi | socks - dad's closet | boots - bi(I)LiNGUAL at Lou Belle Shop (Bandung)