Heart Skips a Beat
30.7.13
Been going to Bandung-Jakarta back and forth for some job interview lately. This new habit is kinda tiring yet I have to do it for my own goodness. I can't be jobless forever, right? Plus I'm kinda obsessed of conquering the metropolis. Haha! *Suddenly feeling like the young Bradshaw* Just wish me luck, ok! ;)
Anyway, new stuffs always make me happy. These biker boots I got from

Aniaki

finally arrived safely at home last week. I certainly cannot resist this kind of magnificence, notably when it has all I want in a pair of shoes :
buckle, cut outs, leather and docmarts kinda soles! Also these heart shaped shades
are just my another
Ebay
haul that I'm sure you're gonna like too.
It was only about $7 and it's free shipping also! *.*
Speaking of free shipping, Zalora has it too! This Indonesia based online fashion store sells not only items for women but also for men, with so many choices of various brands from local to international. Wow, isn't it so tempting? That makes my shopping instinct goes zippy! And with all the goodness Zalora has, I just can't wait to finish writing this post and starting to shop there! Oh girls..
♥
Does anyone know why Olly Murs is freakin hot?
Photographed by : Grandpa
Edited by : Steffi Santa (Me)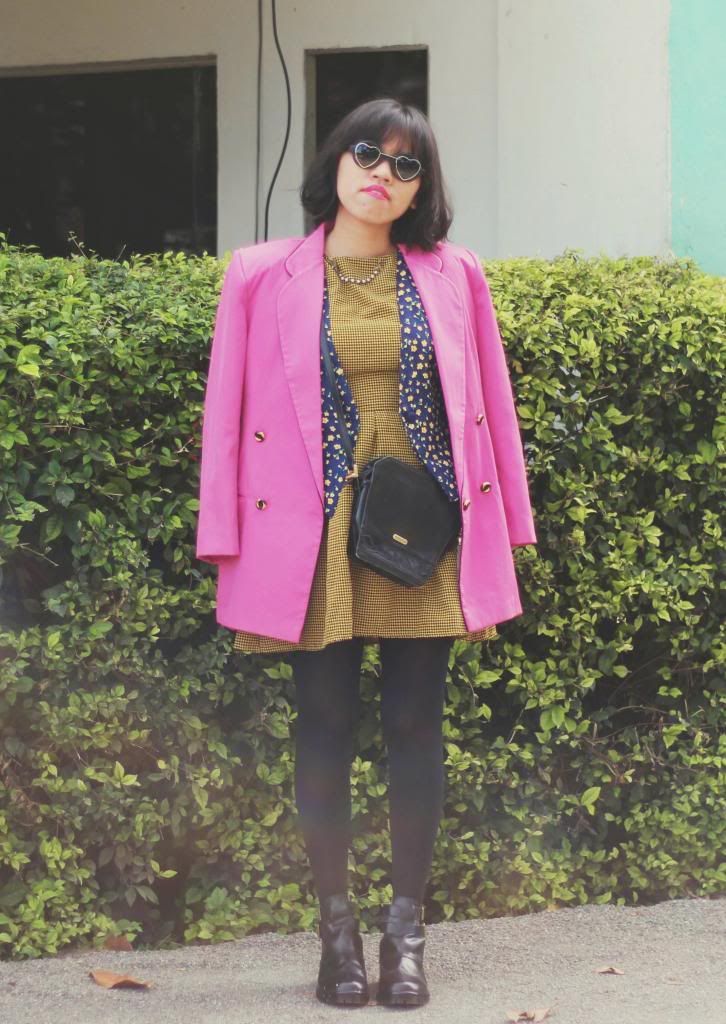 shades -

Ebay

| dress - JessieJames | floral outwear - Pasar Gedebage (Bandung thrift store) | pink blazer - inherited from grandma | unbranded tights | biker boots -

Aniaki